I'm so happy to introduce you to my friend Angi DeLong today. I met Angi on the soccer fields – or was it the lobby at homeschool choir?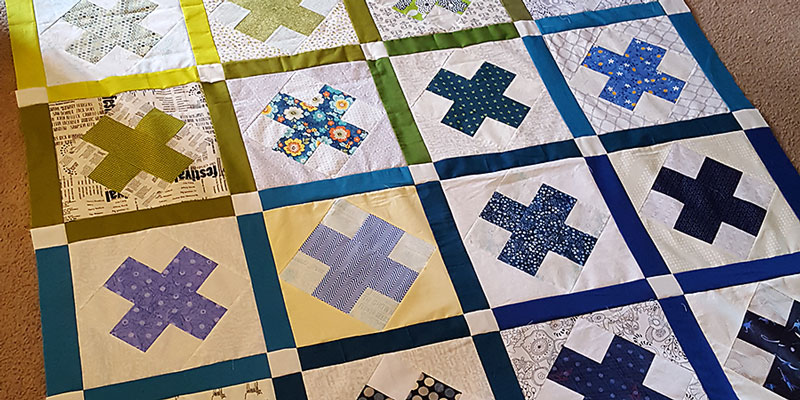 Either way, we've been friends for a number of years now chatting, sharing books, drinking wine, and generally encouraging one another.
Angi is so artistically talented and loves to express herself in a number of different artistic forms, but I've loved watching her love of quilting grow and expand over the last few years.
She has done online swaps and worked through sampler books that challenge her to try different blocks and shapes – and even to design her own, as with the Minecraft water bucket square on the quilt you'll see below – the other blocks she found free online.
Angi, please tell us a little bit about yourself, your family, your homeschool, and the ages of your children.
Hello. We are a family of 4. My children are 14 and 12. We have been homeschooling since my oldest was in kindergarten – so this is our 10th year.
My husband works outside of the home. I've been home with the kids since my oldest was 1. We didn't initially plan to homeschool so when we jumped into this lifestyle I had to hit the ground running and learn about it on the go.
I had about 3 months to prepare for our first year. We have tried a lot of things over the years: some worked, some didn't. We are finally settled with a curriculum and education philosophy that works well for us just in time for the first high schooler. It's
been a wild ride and we're all always learning but I'm so blessed that this is the path we are on.
What is your hobby?
My hobby is quilting. (I'm also an artist but the two swap out now and then and I've been more into quilting as of late.)
How long have you been doing your hobby?
I've been sewing since I was 7. I did my first mini quilt in 1997 I think, and all by hand. But I really didn't get into it as a significant hobby until late 2015 so not quite 2 years now.
How did you get started or interested in quilting?
My mother has always sewn and became interested in quilting in 2015. She was participating in a large event that involved visiting LOTS of fabric/quilt stores and I visited several with her.
My love of fabric was renewed and I decided to try something small which turned into something bigger and something bigger and something more complicated and well, it grew from there.
How would someone else get started quilting?
Finding a quilt shop near you or a quilt guild/group is a great way to discover the local scene and meet people with vast amounts of knowledge and passion to share.
There are also a lot of great books for all skill levels. A quick search online will find you a myriad of free tutorials, helps, and patterns as well.
What kind of equipment or resources are needed to do it?
You can quilt by hand or using any standard sewing machine. All you need is fabric and a needle and thread.
The beauty of quilting is that it can be as simple or complex as you like. The rules are really very few.
Are there books or instructional guides that you've personally found helpful?
I did have a simple quilting basics type book back in 1997 but I don't recall the name, and I don't have it now.
I find being connected to an online community most helpful. I have found shop owners, pattern creators, fabric designers, and generally lots of experienced folks willing to give advice, support, and inspiration as I share in learning new things.
Where can we learn more about it?
Quilting is a timeless skill that is experiencing a bit of a revival and modernization. You can learn more in any method that suits you: YouTube videos, books available second hand or at any retailer or online, or by taking a class at your local quilt store.
How do you make time to participate?
My children are in middle and high school so much of their learning is self-directed. While we work together each morning for about 90 minutes, the rest of our day involves small sections of my time.
I often squeeze in a few minutes here and there throughout the day. After dinner I also have some time to relax. My husband likes to watch tv. My sewing space is near a tv so we'll often hang out together with me sewing, him watching, and us chatting in and around whatever is going on.
My family recognizes that I need a creative outlet for my personal sanity so they are very supportive of my finding time to create. For me, it's all about learning new things, enjoying something beautiful, and having something both beautiful and practical (and handmade) in the end to share with friends, family, or even give to a charity.
Where can others find you online?
My Instagram account is @grayangide. That is my creative home. I do quilting, art, and photography. I would love for your to join me.
Thank you, Dawn, for this chance to share a little about me and my hobby.
Dawn here again … Angi just finished that Ohio quilt last week. Isn't it wonderful? I'm excited to think about how, even today, with our modern technology and machinery to make the quilting easier, it is still very community oriented – Angi's encouragement to talk with local artisans and learn from them is a call back to the old fashioned Quilting Bee.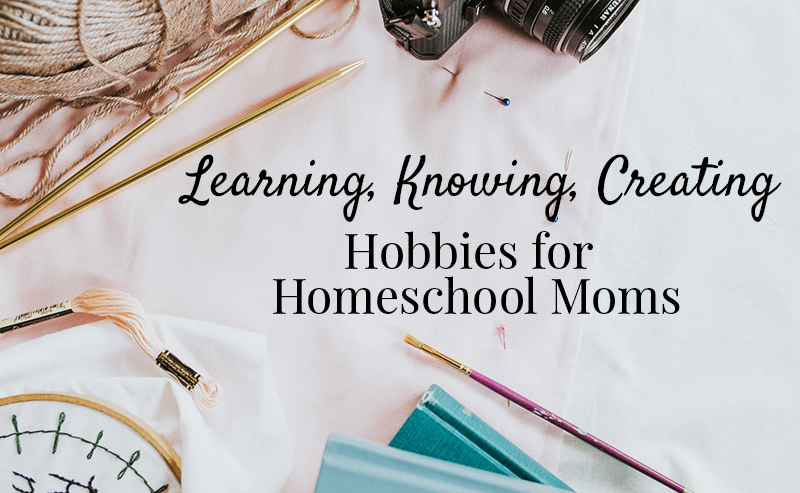 Find a friend to encourage and help teach you! And take a look at Angi's beautiful work on Instagram.