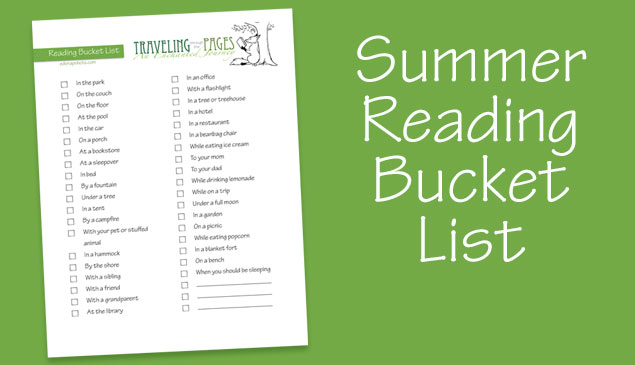 One of the things I love most about summer is that there is just so much more time to read what you want to read. School is out, the days are longer, and many of our activities from the school year come to a stop for a couple of months. Hot afternoons, long car trips, and days by the pool are perfect for some summer reading.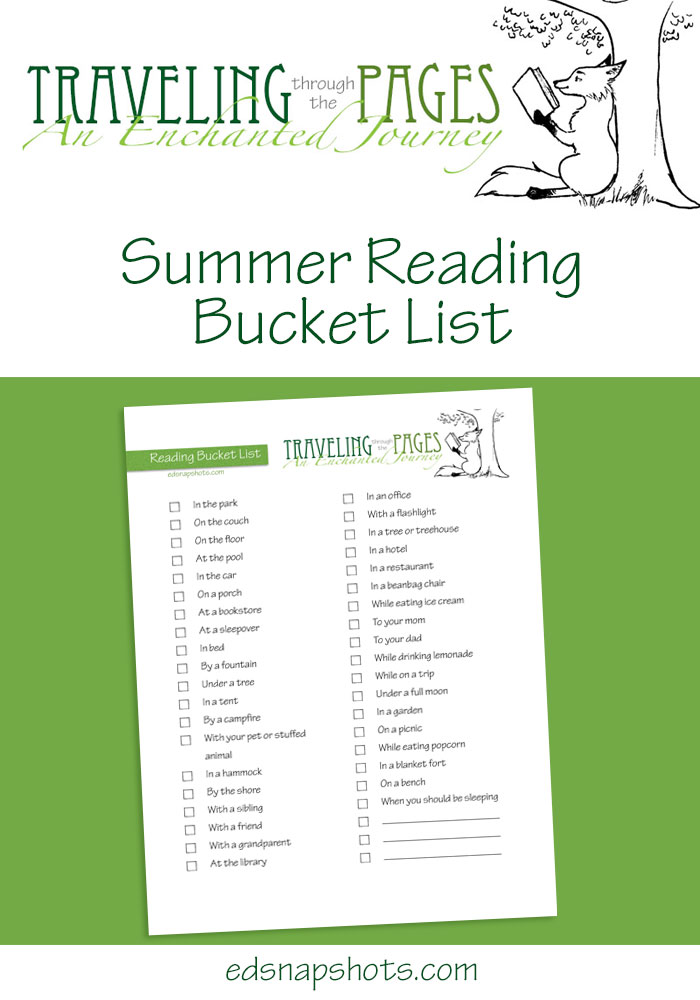 Pin
We hope you are finding out Summer Reading Program helpful for encouraging your kids to read more and stretch their reading legs into new genres. But if you are looking for a different challenge or just to add a little more fun to the program we have a brand new printable for you. This one is the Reading Bucket List and is full of all kinds of reading locations and situations for your kids to try and check off. The list challenges kids to read:
In the park

On the couch

On the floor

At the pool

In the car (not while driving)

On your porch

At a bookstore

At a sleepover

In bed

By a fountain

Under a tree

In a tent

By a campfire

With your pet or stuffed animal

In a hammock

By the shore

With a sibling

With a friend

With a grandparent

At the library

In an office

With a flashlight

In a treehouse

In a hotel

In a restaurant

In a beanbag chair

While eating ice cream

To your mom

To your dad

While drinking lemonade

While on a trip

Under a full moon

In the garden

And more!
So, gather up those books and get to reading. We would love to see you do it, so snap a photo and put it on social media using the hashtag #tttpages.
Sign up for your Traveling Through the Pages Summer Reading Kit Here.
Download your Summer Reading Bucket List Here.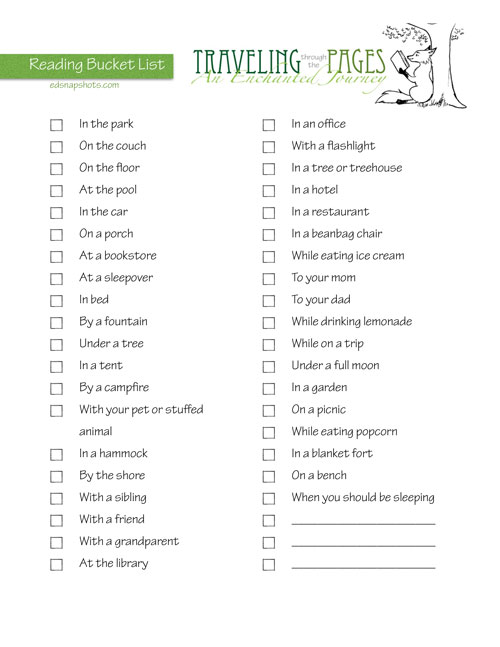 Pin
Where will YOU be reading this summer?