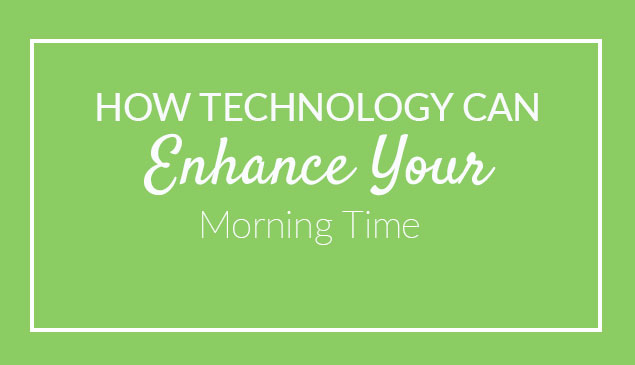 It almost seems incongruous. Morning Time, the bastion of great literature, beautiful music, truth, goodness, beauty… and high-tech gadgets?
But, oh mama, it is true. There are ways moving into the 21st century can enhance the Morning Time habit you are building in your family. Here are three ways some easy Amazon purchases can make your Morning Time better.
You can listen or read more.
Technology Helps Makes Morning Time Preparation Streamlined
One of my favorite Morning Time tools is my Kindle. I email all of my curriculum PDFs to my Kindle email address — find out how to find yours here. From the Kindle, I can open the PDF and have a copy of what I am doing without having to print a single page. I can also do this with my Morning Time plans.
Be sure to download the Adobe app from the Kindle store to open your PDFs. The app will make all of the links clickable. That is ideal for resources like SQUILT, where the link will take you directly to a Youtube video that you can play right there on your tablet — easy peasy.
In addition to saving paper for mom, the Kindle can also be a paper-saver for the kids. Instead of creating a binder for kids, with a little organization the tech-savvy mom can set up and send a PDF document of memory work to student's Kindle's as well. Kids can then read along digitally.
Technology Helps Morning Time Run without Mom
Sometimes the thing that makes Morning Time fall apart or be something of a no-go is the fact that Mom must run it. And sometimes things like toddlers and babies are working against Mom successfully running Morning Time. This situation is where technology can help.
Each summer I spend time recording the poetry, scripture, and other memory work that we will be learning in our Morning Time the next year. I use an app on my iPhone called iTalk to do that. (Sometimes I use the free Audacity app on my computer.)
Once I have everything recorded, I make playlists for my audio. You can create the playlists in iTunes and then Bluetooth your phone to a wireless speaker (we have and love Echo or Tap from Amazon) or you can upload your music to Amazon Music and create your playlists there. What that does is make it super-easy-to-play songs via the Alexa app on the Echo, Tap, or even the new Kindle.
Then all I have to do each term is select the right playlist and go. Now this doesn't mean I get to check out during Morning Time, but if I need to I can step out for a moment and Morning Time can go on without me. It also makes it easy for the days we need to do Morning Time on the go in the van.
Technology Adds Depth to Your Morning Time
One of the things I love most about using the Alexa in our Morning Time is the way it adds layers to whatever we are studying. For example, if Vivaldi comes up as our current composer study I can say, "Alexa, play Vivaldi, " and we are immediately exposed to a wide-variety of the composer's music. (Note: We have Prime – which makes this work seamlessly for us. You can also do this with Spotify. To some extent you can do it with Pandora, but the composer station will be music of a similar type, not exclusively Vivaldi. Both of these services play on the Echo and Tap.)
We also love asking Alexa for information to add to our timeline or enhance our understanding of a subject. "Alexa, when did Van Gogh die?" Or "Alexa, who was Plutarch?"
Alexa will also play Audible audiobooks — like the Arkangle dramatized production of our current Shakespeare read, Julius Caesar. This brings Shakespeare (and other stories) to life for us.
I also love the selection of praise music and hymns I have at my fingertips to call the children to Morning Time or add to our hymn study.
Finally, if kids have their own Kindles, you can send copies of the electronic books you are reading to everyone's tablets. This allows them to visually follow along with the reading or practice their elocution by reading aloud parts of it themselves.
Honestly, I can't imagine returning to a time when I didn't have technology in my Morning Time. It has added so much value and ease to our days.
We use and love these products in our Morning Time:
PinAll-New Fire HD 8 Tablet, 8
Pin
PinAmazon Echo – Black
Pin
PinAmazon Tap – Alexa-Enabled Portable Bluetooth Speaker
Pin
PinAdobe Acrobat Reader- PDF Reader and more
Pin
&
What about you? Do you use technology in your Morning Time?

Pin