YMB #59 The Abolition of Man and Education: A Conversation with Dr. Jason Jewell
The Abolition of Man by C.S. Lewis
is a series of essays on the state of education and truth in the 21st Century. A slim volume, yet dense with ideas, it is a worthy read for any parent dedicated to the education of their child in Truth, Goodness, and Beauty.
Today we have special guest Dr. Jason Jewell with us to help us unpack and understand Lewis's work and begin to learn how it applies to the education of our children.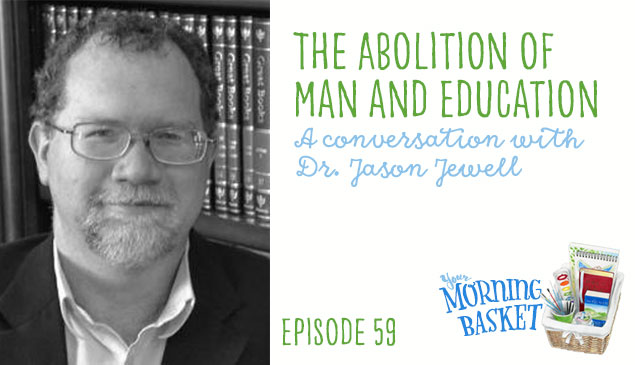 Leave a Rating or Review
Thank you for your interest in leaving a rating or review for Your Morning Basket on iTunes. Here's how you do it:
Click on this link to go to the podcast main page.
Click on View in iTunes under the podcast cover artwork.
Once your iTunes has launched and you are on the podcast page, click on Ratings and Review under the podcast name. There you can leave either or both! Thanks so much.