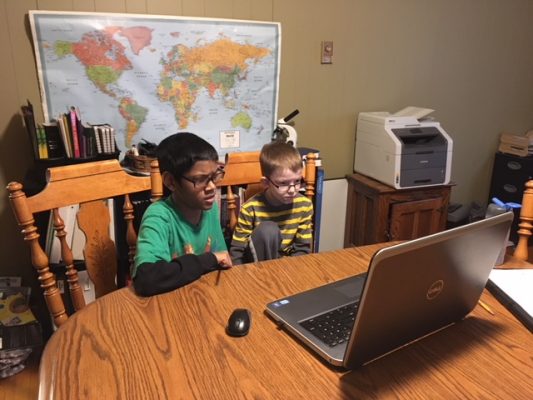 Pin
We started our Morning Time journey about a year ago. We are fourth-year homeschoolers, but I had never heard of morning time before.
I have two boys, 12 & 7. I was finding it difficult to find our homeschooling rhythm. Add health issues for mom and special needs for the boys, things were challenging. When I heard about Morning Time, I began to listen to the Morning Time podcast. I knew immediately that this was what our homeschool day was missing.
As I planned our homeschool year for 2017-2018, I set out to create this sacred time in our school day. For our family Morning Time includes Bible memorization, hymn study, nature study, poetry, composer study, science, and history. We do as much together during this time as possible which has simplified and brought beauty to our days.
Morning Time is by far everyone's favorite part of our school day. I have loved watching my boys grow so much closer through this time together. I will remain ever thankful that I stumbled across this homeschooling method. Our lives are all the better for it!
Pam DeArmon