Teaching a bunch of middle-school age kids science is no easy feat. I'm just glad that I don't have to do it.
In fact I have outsourced science to two wonderful friends via our homeschool co-op for the past six years now. We have used a variety of science materials from experiments and memory work to textbook based subjects. This past year, though, we decided to try something a little different.
Pin
Our current oldest group of co-op students will be entering high school next year which means the entire group will venture into "more serious science studies" that the high school moms can supplement at home for a high school credit. So what we were looking for this past year was something high-interest, appealing, and fun that the kids could do mostly in class and really enjoy.
Enter Bookshark Level 7: Conservation, Robotics, and Technology.
Disclaimer: I received this product free to use in my co-op and provide a review. I am not required to write a positive review and these thoughts are my own (and Michele's — who taught the class).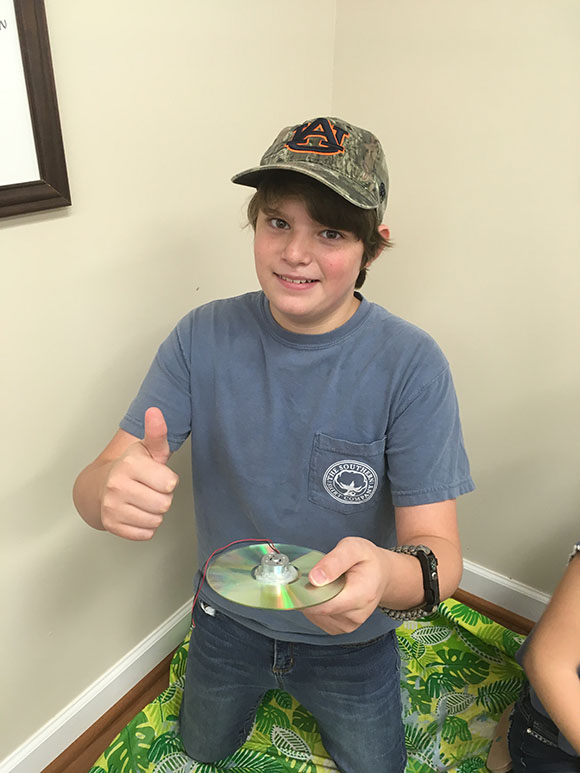 Pin
Everything about this course screamed fun and high-interest for our kids. We knew the hands-on building projects and robotics experiments would be something they could enjoy together. And for the most part this worked out great.
The kit includes eight colorful titles about energy, conservation, robotics, canals, dams and technology; all the supplies needed for the assigned experiments; and a teacher's guide with scheduled lesson plans. There is also a packet of activity sheets in the curriculum that we chose not to use.
Pin
What we loved about Bookshark Level 7 Science
Keep in mind that we were not looking to use Bookshark Level 7 Science in the traditional way and that we were limited by how we chose to use the curriculum (more on that later) but this is what we loved.
Everything came in the kit
I cannot stress enough as busy homeschool moms one of the things we absolutely loved most about this curriculum is that everything came in the science experiment kit. In fact, that is why I put this one first. This makes doing the experiments so easy and is well-worth the price.
Bookshark provided us with one complete kit, but since we had seven kids in the class we decided to purchase two additional kits. Our kids worked in teams of two and three to complete the experiments and activities and that was just about right.
Pin
We could combine multiple ages and worldview
We were also able to easily combine grades five through eight using this curriculum. The fifth grader probably took a little less from the experience than did the older kids, but she was still able to follow along and learn. If I were doing this at home as a "serious science" (I have opinions on "serious science" for elementary middle school, but that is another post.) and doing the activity sheets she might have struggled a bit more, but honestly it was perfect for ages 11-13, making it a great fit for our co-op class.
Pin
Also, since we are a co-op, we are dealing with multiple families and multiple ways to look at things like the age of the earth. While all of our families are Christian, some are old-earth and others are young earth. Bookshark's faith-neutral stance on science makes it a perfect choice for such group.
You can hear me talk about that and see a sneak peak of the books in this video from last fall.
It was very hands-on
The kids did all sorts of cool things this year. They build various robots, harnessed solar power, built dams, bridges, tall buildings. Every week they were working as teams to create something unique and interesting. And they were learning.
Where we struggled
The good news? Our only struggle with the curriculum is not one you will experience if you do Bookshark at home, but I did want to talk about it here in case you were considering something like this for your own co-op class.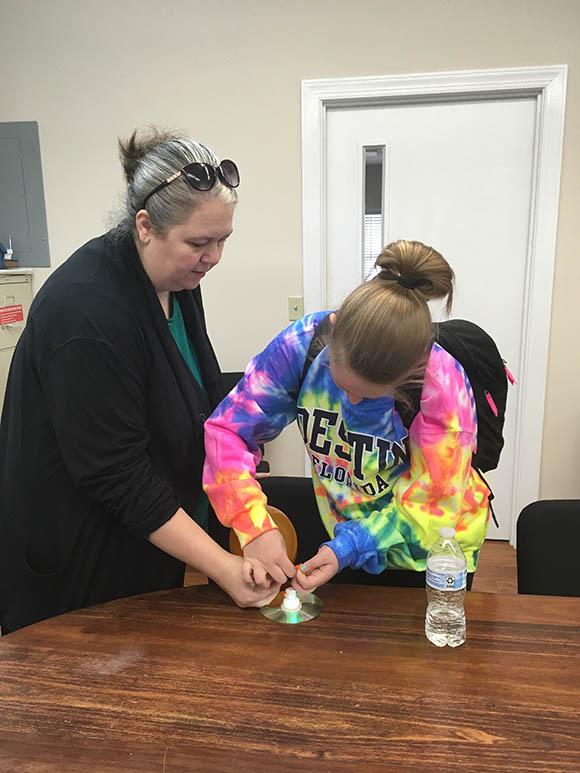 Pin
Fitting it all in
We knew this would be an issue going in — we only have one hour per week with these kids. Since we wanted to keep things light without a ton of homework (these kids had just come off of two years of a very text-book based science curriculum and we were looking for a change) we did not purchase additional copies of the books and assign readings.
Instead the teacher tried to distill the information, share the books in class, and used a ton of videos (some provided on the Bookshark links page) to convey the concepts. This meant she was not able to follow the lesson plans exactly as written and had to work a little harder to pull things together (sorry Michele!).
In hindsight we would have the families get copies of some of the books next time and assign readings at home between classes. Bookshark is a literature-based curriculum after all, and the beautiful books are integral to the program. I really wish we had used more of these at home.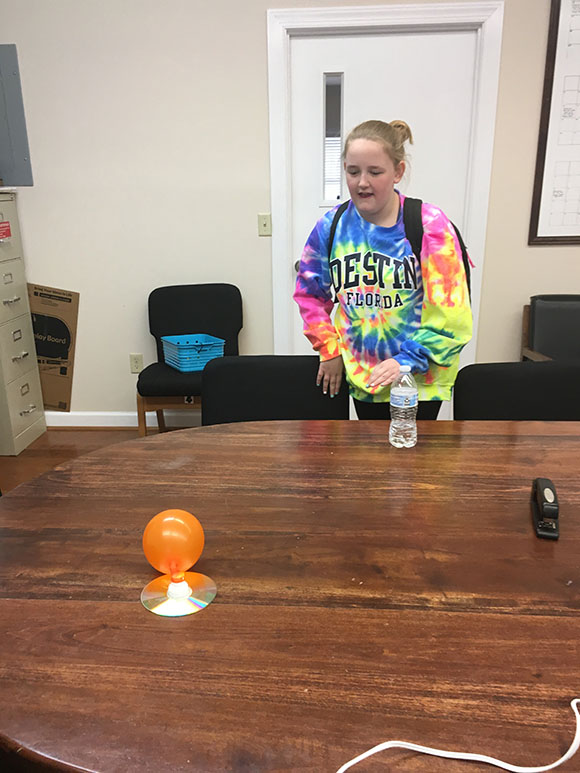 Pin
What the kids say about Bookshark 7 Science
Perhaps the best judge of Bookshark science is what the kids have to say about it. Words like fun and cool pepper their descriptions. They loved the robotics and doing all of the experiments. In fact, they even chose to repeat some of the experiments and explain them at our end of the year presentation for parents — that's never happened before.
In Olivia's words, "We got to do a lot of experiments; it wasn't just looking at a whiteboard all the time."
If you are looking for a high-interest, engaging way to study science for your middle schooler (and everyone should be) give Bookshark a look. It's the complete package.
See my Bookshark posts on Instagram