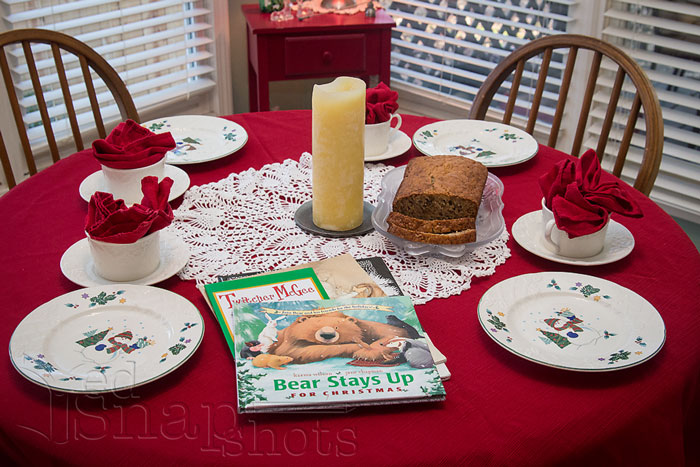 We have been doing poetry tea parties since the kids were really little. I stumbled on the concept from Charlotte Mason home educators well before my own kids were school-aged and fell in love with the ideas of pulling out the nice linens, finding a book of poems to read, and sharing time together over a treat in the afternoon.
I know from your emails that tea parties are something people find intimidating, but really they don't have to be. Here are a few of the tips we use to make them doable and easy.
Don't get hung up on the name.
You don't have to read poetry, drink tea, or even make it a big party for it to be a poetry tea party. That's just the name that has stuck in the homeschool community. Sometimes we go big with our parties, but for the most part it is just us with a favorite hot drink at our own little table. Almost every time we read poems, but many times we often read picture books or our current chapter book as well.
You can read or listen to this post.
If the name intimidates you, change it and call it something else, but don't let it stop you from "gathering your family in a ritual sharing of books and food." (Now that would be an awkward name, see?)

Make them part of the preparation.
If all of this fuss seems like too much work on your part then you are doing it wrong. Let the kids be part of the preparation for the party. They can help make the food, set the table, and gather the books. When everything is done, work as a group to clean up and put everything away.
There is so much learning for the kids in the cooking and preparation, and my kids love helping with tea parties so much more than regular kitchen chores. In fact, they often beg to help.

Keep the treat simple.
I am giving you permission right now to pick something up from the store already made. Go ahead, do it. I have many times. But yes, I realize that most of the time you will be like us and want to make your own because that is a big part of the fun. I love a super-simple recipe with just a few good ingredients for a tea party. One that is easy enough that the kids can almost do it by themselves.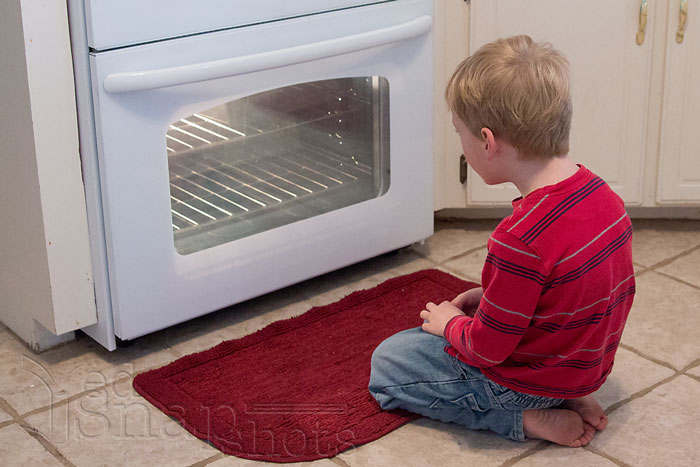 Pin
For some really easy food ideas for your tea time, download our easy recipes and pantry planner.
Build good literary attitudes
If your kids haven't been exposed to much poetry or already have preconceived notions about how flowery or stuffy it is, it is important to get the right books to change their minds quickly. We have an entire selection of poetry books we love, but to win over reluctant poetry readers, nothing beats The Random House Book of Poetry for Children. This gem has hilarious poems, short poems, long poems, and serious poems. They are all good poems, though, highly enjoyable by kids (and adults) of all ages.
You will also want to let the kids choose some of the poems you read — everyone should get to pick at least one selection. This helps them take ownership of the process. And remember — song lyrics are poems too.
We also like to mix in some other reading. Grab a few picture books or your current read aloud to mix in with the poems. Including something they love and are familiar with makes the new experience not so strange.
Make it tea time a habit
The more you do it the easier it will become. The kids will learn the ritual — where the linens are kept, how to set the table, the rhythm of the process and working together. Instead of something daunting, it becomes simply that thing you do on a Thursday or Friday afternoon.
Gather a collection of dishes and linens you like to use from your household stash or by visiting thrift stores and yard sales for something pretty. Mugs geared to your kids' character and preferences (think Dr. Who mugs, peace sign mugs, puppy mugs) make wonderful stocking stuffers.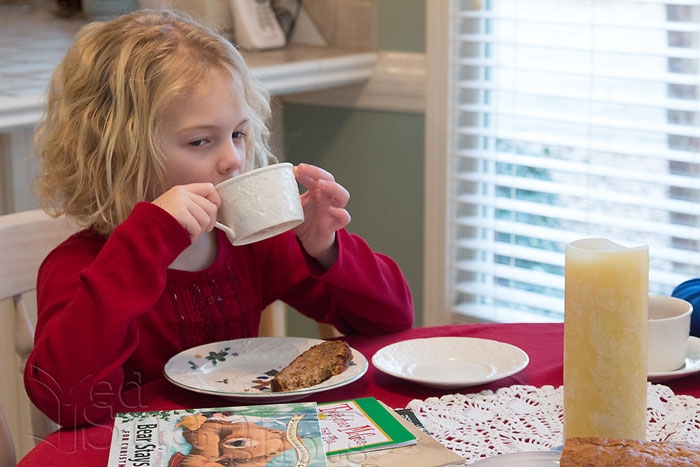 Pin
Keep first things first
Remember poetry tea time is not about what cups you use, the fanciness of the treat, or the number and type of poems that you read. It is all about the relationships and spending time together — breaking bread and sharing thoughts. While all the trimmings are good fun, they are not the most important aspect of the ritual. If you keep that in mind, then poetry tea time is nothing to be afraid of. Not at all.
Get started with tea time the easy way. Download our tea time recipes and pantry planner here.