As part of our 31 Picture Books For Homeschooling All Ages series, we have chosen kids' books with vivid language, interesting stories and striking artwork to appeal to every person in your family. The Contest Between the Sun and the Wind is one of our favorites!
Our book posts also include a few activities — some simple, some more involved — for your entire family to enjoy together. Or not! Reading the book is enough in itself if that is all you want to do.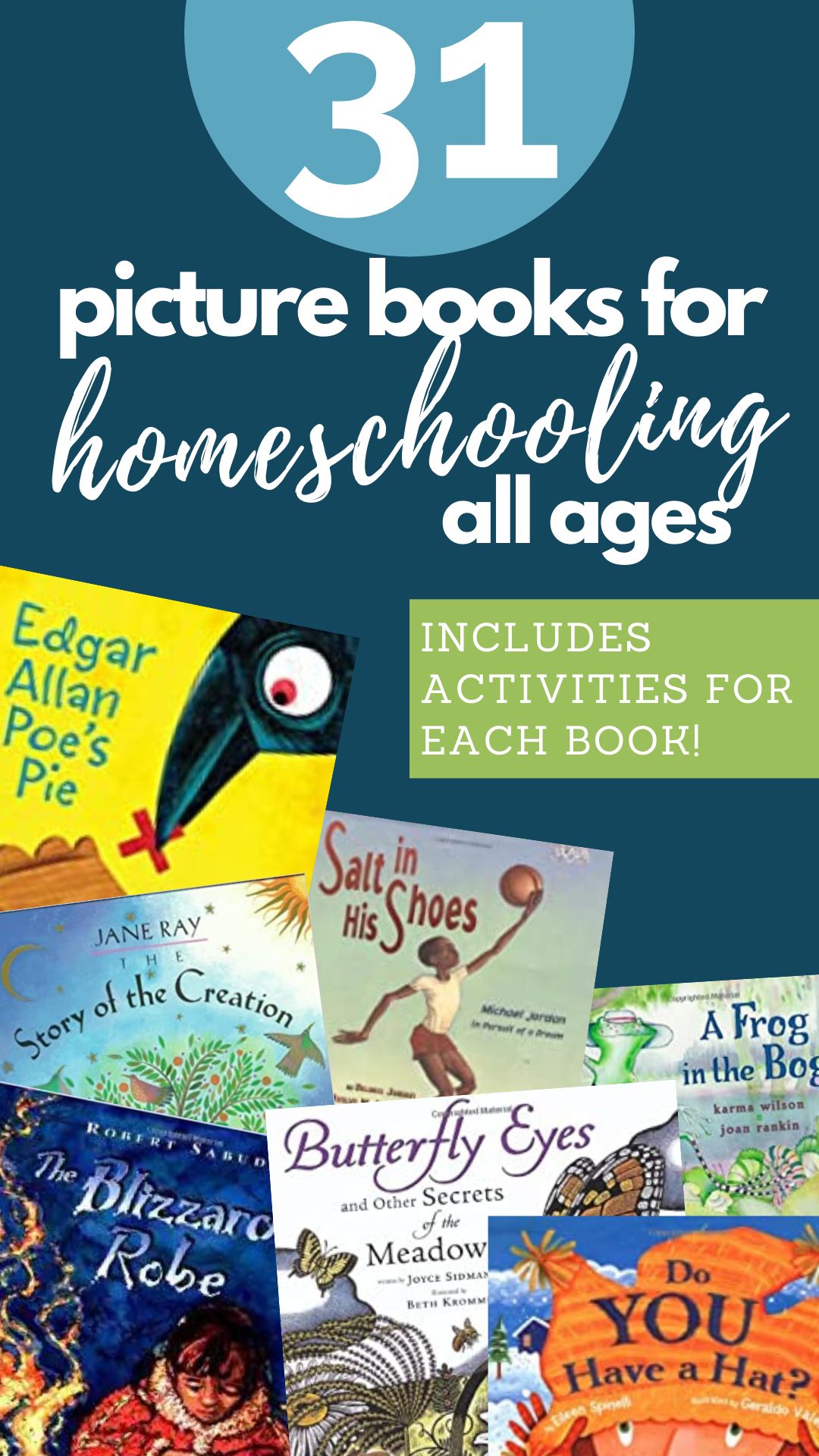 Snuggle up and enjoy a picture book or two together as a family. It may be the highlight of your day.
The Contest Between the Sun and the Wind Picture Book Details
Book: Contest Between the Sun and the Wind
Author: Heather Forest
Illustrator: Susan Gaber
I love, love, love the illustrations in this book. There is just something about the characterization of the sun and the wind and the movement created by the drawings that is just wonderful and so appealing.
The story isn't too shabby either. Based on an Aesop's fable, the sun and the wind are locked in a contest to see who can get a man to take off his coat. I won't spoil the ending, but the lesson of succeeding with skill over bluster and force is a great one for kids to learn.
Totally delightful book.
The Contest Between the Sun and the Wind Homeschool Activities
#1 – We also have this beautifully illustrated version of Aesop's fables. These short fables are perfect for practicing narration or summarizing skills (a great skill to practice orally) and to illustrate in your own book of fables.
#2 – Celebrate both the sun and the wind by making this DIY Suncatcher Wind Chime.
#3 – Enjoy this Youtube video from Socratica that explains the genre of fables and a little biographical information about Aesop.

Picture Book Lists For Homeschooling All Ages
Looking for more picture book resources for your homeschool? Download our printable library and book list below!