As part of our 31 Picture Books For Homeschooling All Ages series, we have chosen kids' books with vivid language, interesting stories and striking artwork to appeal to every person in your family. Salt in His Shoes is one of our favorites!
Our book posts also include a few activities — some simple, some more involved — for your entire family to enjoy together. Or not! Reading the book is enough in itself if that is all you want to do.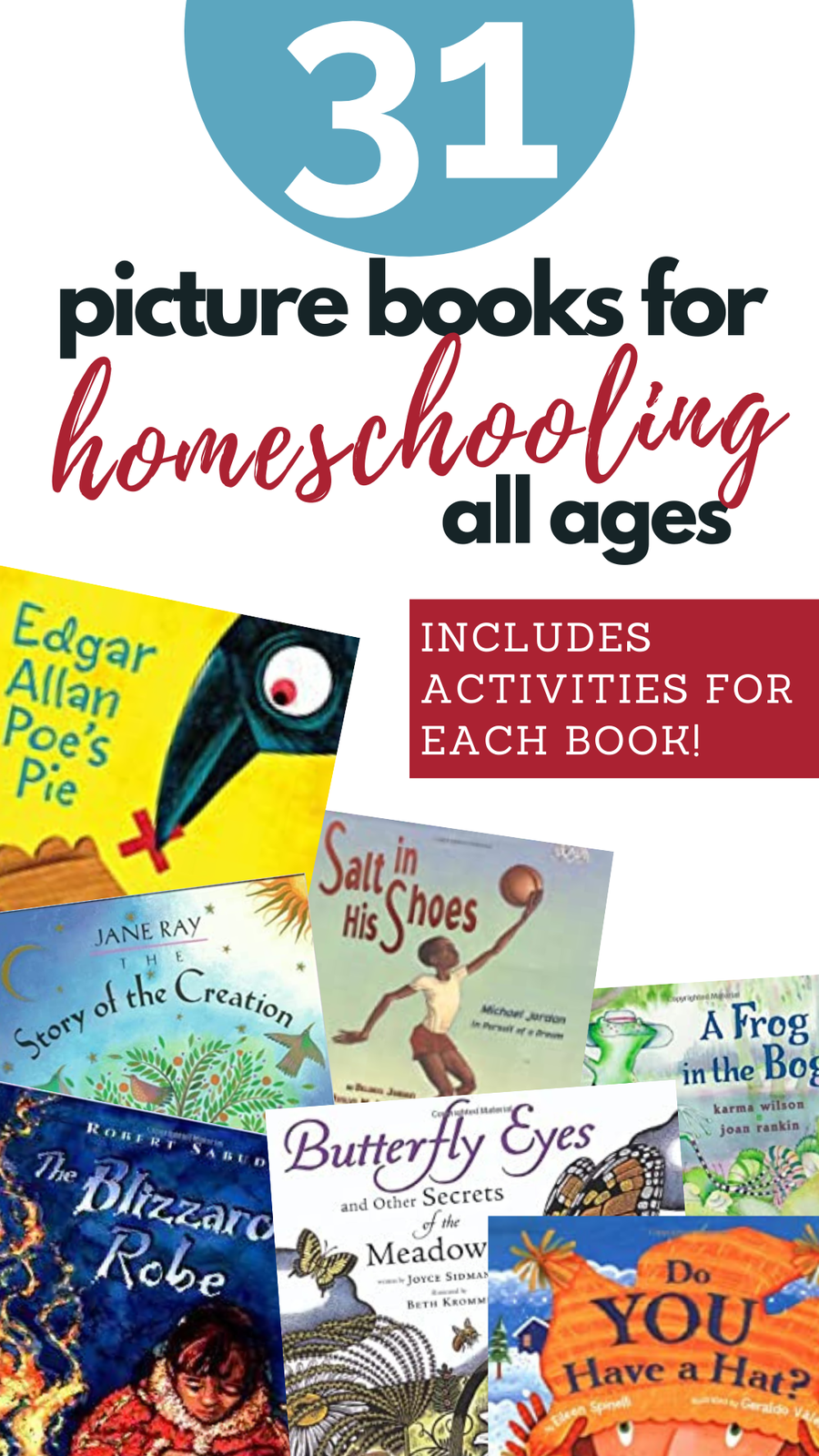 Snuggle up and enjoy a picture book or two together as a family. It may be the highlight of your day.
Salt in His Shoes Picture Book Details
Book: Salt in His Shoes
Author: Deloris Jordan with Roslyn Jordan
Illustrator: Kadir Nelson
Michael Jordan was a household name when I was a kid. Even if you didn't keep up with sports you knew who he was. I love the way this kids book introduces him to my children. Not as a star, but as a star to be.
Michael's mother Deloris shares what could be any family's story. It is hard to believe that Michael once thought he was too short to ever be a good basketball player. But with the encouragement and support of his family, he not only grew to be tall, but an amazing basketball player as well!
I loved the way the family is portrayed in this book. The brothers are loving and encouraging. Mom and Dad pray for and help their son see the value of practice, patience, and hard work, not just height in being a good player.
The illustrations are vivid and life-like. I enjoyed they way they added motion, heart and tenderness to the story.
Salt in His Shoes Homeschool Activities
#1 – Watch part of Michael Jordan's first NBA game with the Chicago Bulls.
#2 – Interested in basketball? YouTube is a great resource!
#3 – Too cold or hot to play outside? Try these indoor hoops! If crafting is more your style, check out these Rainbow Loom basketballs with this Craft Life video.
Picture Book Lists For Homeschooling All Ages
Looking for more picture book resources for your homeschool? Download our printable library and book list below!