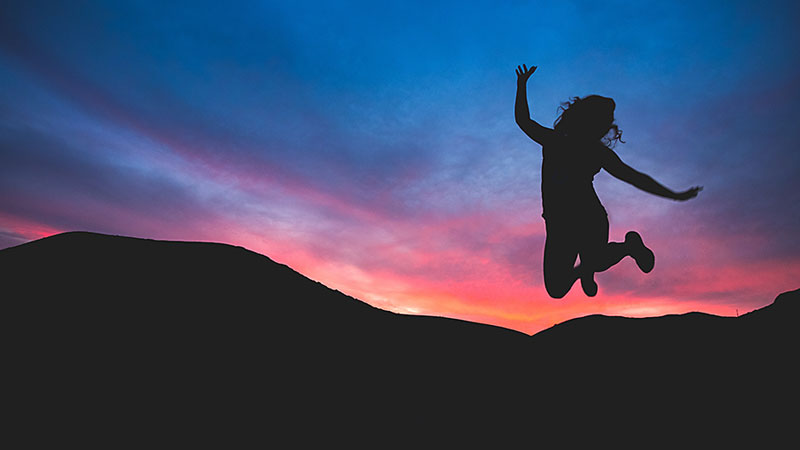 Last week, I told you all about Laura and how her homeschool plan actually created more stress in her life than it did peace.
It happens. A lot.
This week I am back, as promised, to give you four important keys you can use to create a plan that doesn't feel like a guess, but instead, a tool to help you homeschool strong for the entire year. This is how to get it done.
Listen or Read More
1. Start with a vision and goals
In order to eliminate stress and questioning from your daily life, you need to begin your homeschool planning by creating a vision for your homeschool. I have a 30-minute webinar with a workbook that will walk you through how to do this here.
Crafting a vision helps you to think about what is important for you to accomplish in your homeschool. This, in turn, helps keep you from over planning and piling on activities which are not really important to you — even if everyone else seems to be doing them.
You can watch here for more about why a vision is important. (I don't always look that goofy — promise.)
Creating goals forces you to consider the strengths and limitations of each child and focus on what they need for the coming school year.
Do you really need to focus on math facts this year? Maybe you can consider a more interest-based approach to history. What about an intensive year of writing instruction because math is a breeze, but the writing really isn't.
This also gives you an opportunity to consider what each kid likes to do — are they crafty and hands-on, do they prefer to learn mostly by reading, are they one of those rare kids who actually likes a get-it-done style workbook curriculum.
Thinking about your child's individual preferences (even if you don't always cater to them 😉 )  can help you create a homeschool plan for less resistance during the school year.
2. Consider your strengths, weaknesses, and seasons
The best way to create a homeschool plan that is going to work is to focus inward instead of outward. Don't stress over what the homeschooler down the street is doing, and for goodness sake, stay off of Pinterest if you can.
Start by considering your own personality type as a homeschooler. (Also, consider how personality plays into selecting your homeschool planner.) Think about what kinds of challenges you might be facing in the coming school year? Are you adopting, moving, facing a deployment, pregnancy, or toddler? All of these things should impact your homeschool plan.
In most cases, you want to plan less instead of more (use your vision from above to guide you to the most important things). If this is a struggle for you, consider planning less than you normally would and then supplement with reading aloud.
The benefits of reading aloud are so impactful, it far surpasses many other teaching techniques in value. (You can hear more about that here. <—- Listen! This one can be life-changing.)
It's also cheap, easy to accomplish, and flexible. Create two lists for the year — "must reads" and "nice to reads." Then don't feel any guilt over the "nice to reads" that you didn't complete.
3. Number your lessons — don't date them
Who would want to date lessons anyway? I am sure they would insist on going Dutch.
I kid.
Instead of starting your planning by opening up a calendar-based planning sheet and filling in the days, create a list of lessons for each subject instead. Sometimes this can easily be done by copying the table of contents of the resource you are using. (What?! Say it isn't so!)
Pin
This can simply be a list of lesson numbers or chapters from the book or it can be the lesson plus a few notes about which experiments or assignments you want to do, narrations you want to hear, or additional books or activities you want to add.
Then, when it is time to do science or history pull out your list, do the next thing, and check it off. For many that will be all the record-keeping you need.
For others who have to submit lesson plans to a higher authority or simply prefer a more concise record of the school year, write the lesson completed into the dated sheet after the fact. It's not cheating — I promise!
Doing things this way means no erasing, no scratch-outs, no weeks where you are ahead or behind what is written in your plan book. But you still have created a homeschool plan to follow that guides you along.
4. Find your magic number
Let's do some math. (Stop groaning — it won't hurt. I promise.)
You need to do, say, 170 school days a year to meet your homeschooling requirements. Now if you school 10 months out of the year, math tells us that you have to actually do 17 days a month of school to meet your requirement.
So 17 is your magic number. In reality, that is all you need to know to plan a good school year. You don't have to plan which 17 days of the month you are going to do school. You just need to know you have to do 17.
Stop and consider for a few moments how freeing this is! Take out a calendar and look at a typical school month. How hard is it to get 17 days done? Most months you can take an entire week off and still easily hit those 17 days.
So what can you do with this new-found secret power?
First, you will want to bank some extra days for months like December when you actually don't want to hit 17 days.
Other than that, you can do school for 17 days each month and then declare you are "done with school until next month!" and take the end of every month off.
Or you can sit down at the beginning of the month and choose which 17 you will do the following month based on what you know about your upcoming schedule.
Or you can simply check-in with your calendar about the 20th of each month. How have you been doing? Can you relax and coast the rest of the way or do you need to buckle down and finish the 17?
Now, if you want to sit with your year-at-a-glance calendar and plan out every month in advance, you can.
Some people like to plan out Sabbath schooling or terms and that is completely ok. Even with those kinds of plans, just knowing your magic number can be helpful for when the plans go awry.
And remember, your magic number may be different based on how many months you are going to school and what your annual requirements are for school days, so be sure to do your own math.
A homeschool plan that empowers
A plan that includes these elements is so much more than a guess. It is a plan that is guided by what is important to your family, flexible in execution, and grounded in practicality.
A homeschool plan created following these four keys will not only work but work well. No guessing needed.
Next week, I will be back to discuss execution and how to adapt when things change (because they will).
In the meantime, sign up for our free planning pages which include all the forms you need to create a plan that will work for your family.

Pin