This post is part of my free homeschool planner pages. Be sure to click over, sign up for the initial planning pack, and then click to download any extra goodies you see on the page. I will be releasing new forms occasionally throughout the school year.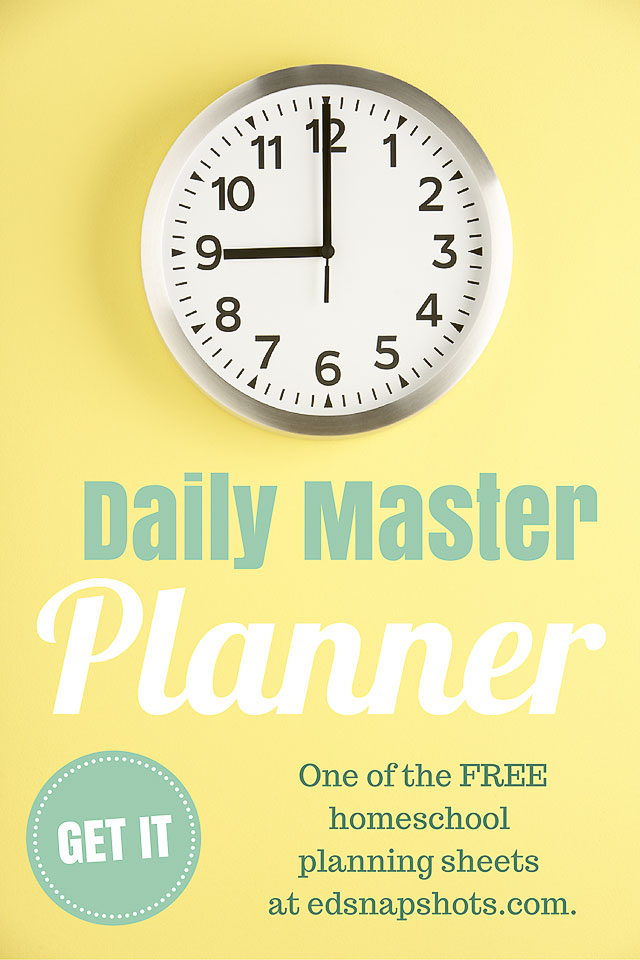 I just LOVE special requests and this one is no exception. This one came from Jennifer (Hey Jennifer!) who had a brilliant idea. She requested a sheet like the "Weekly Planner," but blank at the top so that she could add in herself and the names of all of her children. That way she can create a daily schedule for everyone on the same sheet.
I normally do not schedule my family to such a detailed extent, but as I emphasize in Plan Your Year: Homeschool Planning for Purpose and Peace, everyone is going to do things differently. I could see this type of homeschool planner being helpful for people with older kids who alternate working with Mom at different times and then do independent work as well.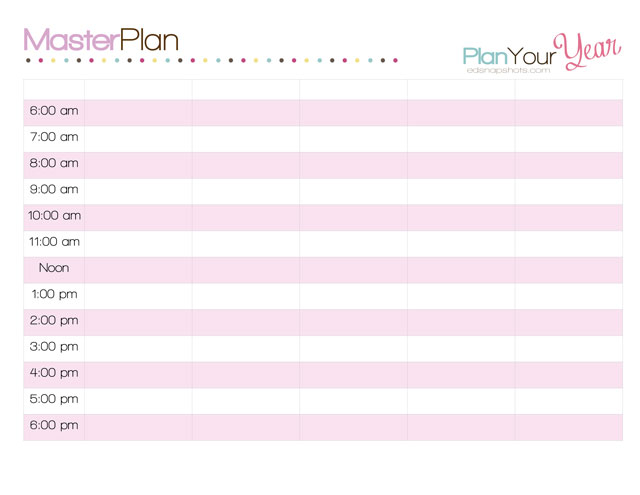 But then after I made this sheet, another post convicted me. The other three Scholé Sisters are talking about planning and schedules this week. Mystie's post yesterday about schedules, using them as a tool, and how there is freedom to be found there really has me thinking as I plan my own upcoming school year. I love her ideas about posting the schedule for the student to see to encourage them to be more independent.
Even more so, though, I am totally intrigued by this. Mystie writes:
"Plenty of it and no hurry": Is that not what we are after? Are we willing to give our time to the "thing or person claiming it rightly" in order to achieve that sense of time value? It takes upfront work to determine those duties and to write out a fair time-table where we cut back on time wasters and lower priorities in order to better execute our true responsibilities. But that upfront work, when followed up on, will earn us that sense of there being enough time, with no hurry.
Yes! That is what I long for. As I ponder what Mystie wrote, and the tool Jennifer encouraged me to make, I am seriously considering an experiment — a week of more structured schedule over loosey-goosey routine. Just to test. Just to see if it might make a difference in my home, my day, my feeling of well-being. Not to be in control, because as Mystie reminds us, we are not, but to use it wisely and bring peace.
So what do you think? Would you encourage such an experiment?
For more homeschool planning form be sure to sign up for the free pack of the eleven essential forms you need to plan your homeschool year. Also check out the two versions of the student daily checklist and a video about how I use them here.