New Year's Resolutions, goals for the upcoming year, "my one word" … there are many different approaches people take as the new year dawns, but whether you take steps to do this formally or not, most of us tend to become more reflective this time of year.
We usually spend some time thinking back over the past year, to what worked and what didn't, and then start looking forward to the future and what we want our lives to look like over the next 12 months.
This process is common for adults, but did you realize that goal-setting can be positive for children – and even preschoolers – as well?
Goal setting for kids?
So, why should we help our children set goals?
It insures a life of intention, rather than just letting things happen to them.
It helps kids "eat that elephant" by taking small, manageable bites out of the obstacles to their big dreams.
It provides a vision to work towards and narrows their focus.
It promotes self-accountability.
It enhances self-motivation.
It introduces kids, early on, to tools they can use to achieve their highest potential.
Mindfulness is such a buzz word these days, but there's just no reason why this term can't extend to the youngest members of our families and help enrich their lives.
Of course, the goal-setting process will look quite different from the grown-up version, but the basic path to follow remains the same. Present this goal-setting idea to your child in an approachable manner. Open the conversation by mentioning something you've noticed they're struggling with or frustrated by and ask them if they'd like to see progress in that area. Then walk through these four basic steps to help them set their own goals.
Goal-Setting Questions for Children
What? Begin by asking your child what she wants to achieve in the near future. Use this time as a giant brainstorming session – with no limits – and see what she comes up with. Talk about how realistic some of these ideas are (To learn to fly? To drive a car?) and see if she can pinpoint about three or so that seem possible at this point in her life.
If help is needed to generate ideas, talk about this list of potential areas for growth in an individual:
Physical/health – In adults this generally includes things such as dieting or working out, but don't let those thoughts limit your child. Consider gross and fine motor skills, like riding a bike or properly holding a pencil.
Relational – Are there any friendship issues your child is struggling with? How about with you, as a parent? This area could also be one in which character development is a focus.
Academic – There's no need for preschoolers to focus on passing a Calculus exam or writing a 6,000-word essay, but this area could easily include learning letters and numbers, or even to read.
Personal Development – Another area that character development could come into play. Perhaps your child struggles with anger or frustration issues and wants that to change.
Financial – Not really a big one for these little guys, but maybe your daughter really wants the entire Little Princesses collection and is willing to work towards getting those for herself this year…
Work – What does work look like for your youngster? Is there a list of chores, or perhaps a willingness to add new job titles to her list, in order to contribute more to the family (or to buy those Little Princesses, perhaps?)
Spiritual – Has your child expressed an interest in learning how to pray? Or does she want to join the new Kid's Club class at church? Or maybe she's hoping to memorize a few Bible verses this year, like her older brother does every week.
Hobbies & Leisure – Play should be the most important thing on any child's to-do list, but maybe your child really wants to learn how to play kickball with the big kids in the neighborhood, or to build a treehouse with dad.
Sport – Has your daughter been begging for ice skating lessons? Or maybe she's already been zooming around the rink for months on her own (albeit pushing wildly with just one leg only…), but now that she's seen Frozen on Ice, she's decided she wants to be Elsa. Right. Now.
Artistic – Is your little guy is just itching to play the cello or to learn how to paint like Michelangelo? Or maybe he just wants more opportunities to play with pastels on a weekly basis.
Public Service – Does your family participate in any holiday traditions that help others? This might spark an interest in continuing this service year-round. Perhaps your child would really love to get to know your family's Compassion child better this year.
Why? Once your child has narrowed his list down to about three different items, it can be helpful to ponder the reasons behind those desires. Does he want to learn to hit a baseball so he can join a team, or just because little Bobby down the street can do it already? Be sure to emphasize that whatever reasons he has are valid, but that it's important for us to understand why we're putting our time and effort into the things we do in life.
How? Here is the point where your gentle guidance will be most helpful. Help instruct your child in these steps to take to set a goal:

Write the goal down. Not only that, encourage your child to really make this document her own and showcase her personality and creativity. Pull out all the glitter and stickers and markers and paint to liven up this list and then grab a cheap frame from the dollar store to stick it in and hang on the wall.
Be specific and measurable. Turn "be a better bike rider" into "ride my bike without my training wheels by myself."
List steps to take to achieve the goal. Consider who will help, what has to happen, and when it will occur. Remember that breaking things into small steps is always more encouraging than trying to eat the entire elephant at once. "I will practice tying my shoes every day while reciting my shoe-tying song."
Monitor progress and enjoy rewards. Don't limit these rewards to "stuff," either. Learning to buckle a car seat alone leads to heightened responsibility rewards: "If I check your car seat and you're in safely all week, then you'll be able to do it on your own!"
Throughout this process, stress to your child the importance of flexibility. This practice should be positive and encouraging, not something to feel defeated by, particularly when formulating the steps to take to achieve the goal. (For example, if your child says he wants to ride his bike every day, guide him towards something more forgiving, like 3-4 times a week, instead.)
As you can see, goal-setting isn't just for adults. It can benefit your children – even beginning at the point where they're able to articulate their desires for more than just the here and now.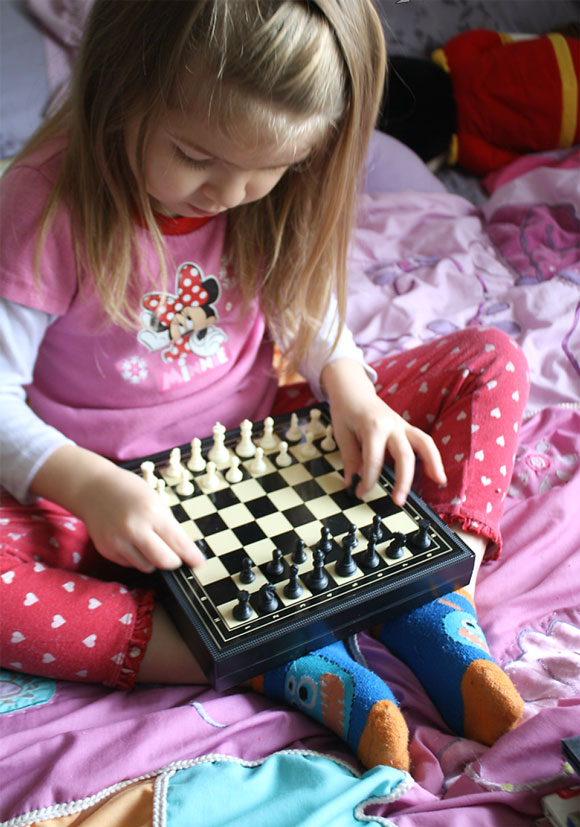 Learn more about kids and goals
And since it is often helpful to see an example of what this process looks like in action, I'm over at my blog today showing you what this looked like with my preschooler. Click on over to Goal-Setting for Kids: A Play-by-Play and get ready to chuckle…
Have you ever helped your child set some goals? If so, did you start as early as preschool?  I'd love to hear!  Either leave a comment below or email me at lisahealy (at) outlook (dot) com.