This activity is part of my Learn to Write Numbers resources. Be sure to click over to get all the fun printables and ideas.
We finally solved all of our preschool math woes this week. Thomas was disappointed with the math curriculum I was using with him (something left over from when big brother was little). He really wanted math like everyone else, but Primer level at Math-U-See was backordered! *gasp*
They got it back in stock this week, and now I have one happy little guy. In the meantime, we used our learn to write numbers worksheets to practice. I can't tell you how many times I say those little poems in his ear as we work on math each day.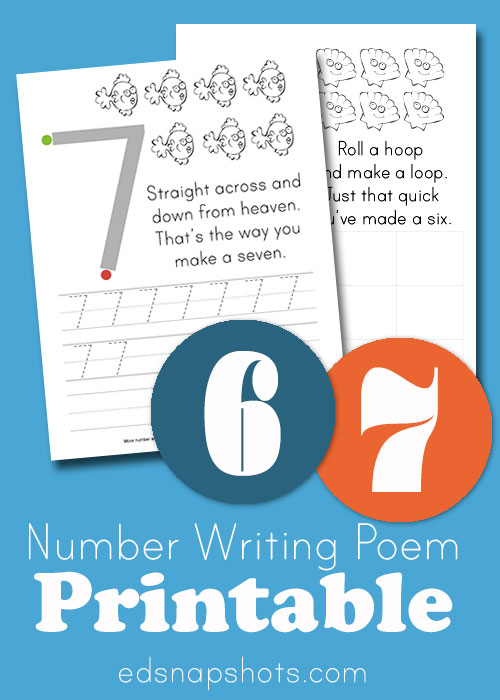 Moving on with this series, this week I bring you numbers six and seven.
Don't forget there are two versions of each worksheet — one with large boxes for preschool writers and the other with number tracers for slightly older kids. Download the one you prefer or feel free to download both.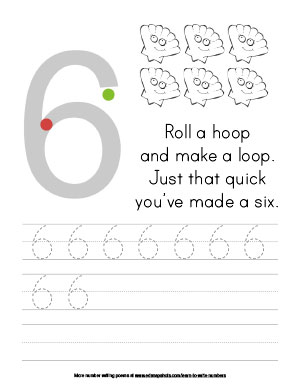 Early Math Manipulatives
While we have been waiting for our math curriculum we have been playing with some of our favorite math manipulatives.
We love these wooden pattern blocks. We use them for a myriad of math uses, but the kids' favorite things to do with them is make pictures and patterns while I read aloud or we do morning time.
Animal counters are fun for sorting, patterning, and using for game pieces in homemade board games. They also come in handy when learning prepositions (in English and Latin). We keep a few buckets of these spread around the school room.
We have a hundreds chart. We do not hang it on the wall, but tuck it away with our manipulatives. The kids like to discover number patterns by coloring it in with dry erase markers.
We also love Unifix cubes. These are great for "measuring," counting, sorting, and grouping. You haven't done preschool math until you know exactly how many "units" tall everyone in the family is.
Be sure to pin these learn to write numbers posts and share them with your friends!
Sign up below to get our original set of preschool number printables in two sizes delivered straight to your email inbox. We laminate these and use them for practice again and again. For more number printables you can also visit our learn to write numbers landing page.