We've talked about why You Need a Hobby; why Homeschooling is Not Your Hobby; and How to Make Time for Hobbies.
I'm still trying to choose a hobby. I'm a bit of a dabbler, I've tried many many things. As I started to pull together a list of possible hobbies – including past attempts of my own, I found it to be overwhelming.
The options seem endless.  The hobbies people have told me about are varied; it's a beautiful thing but a little daunting. How can I possibly choose?
Below are some of the suggestions I've read about or am considering.  I've either linked things I've tried personally or looked for some a place I'd probably start.
Needle Craft
First, there are the needle-related hobbies.  From sewing to quilting to needlework (cross stitch, embroidery, etc) to crochet and knit to weaving and tatting and felting and macrame, the myriad ways people have learned to use fabric or twists of fiber to create beautiful, useful things is, in itself, broad.  I need to befriend someone who makes tapestries 😉
I did teach myself to crochet.
Knitting, not so much, but I tried.
These little counted-cross stitch kits are great for starting out – and for kids.
I even have taken enough sewing classes to be dangerous, but probably not enough to be proficient. I might add another to my calendar sometime. This quilting book looks really good, though.
Foodie Hobbies
Then, there are the food hobbies. These start with gardening and expand to preservation and meal preparation and sometimes I decorate a cake.  Oh, and beverages – Kombucha (Pam recommends this course. If it taught to her to brew Kombucha, then anyone can learn.) to beer brewing or wine making.
Food begins with gardening and you may be inspired by a magazine – for the pictures like I was when I subscribed. Or maybe Square Foot Gardening would be more your style.
As far as I know, canning beginners start with the Ball Blue Book.
I love to cook and America's Test Kitchen publications are some of my favorites. I love Cook's Illustrated and may need to resubscribe.   My go-to cookbook is their New Best Recipe that looks to be out of print, but this one looks a valiant successor.
I took Wilton's level one and two cake decorating classes at my local craft store before I had children (so 13 years ago at least!). I don't think you can go wrong starting with Wilton classes. If you wanted to try it on your own, they have a book.
My brother has done his own homebrewing, mostly from kits. This looks to be a basic starter.
Healthy Hobbies
There are health relate hobbies. Essential oils, homeopathy, and different exercise related hobbies are in abundance. This is where I admit my complete and total ignorance.
I do love my Fitbit Alta and my daily challenge walking buddies spread all over the US! I want some new pretty bands either funky or dressy. Maybe both!
Home Decor Hobbies
Home decor, refinishing furniture, upcycling, and general woodworking, fit a whole 'nother category of ignorance. Where would you start?
My brother purchased some Red Tool Box kits for my kids and they loved them, easy projects with high levels of success might be up your alley.
Fine Arts
From dance to learning a new instrument to photography to painting and drawing this area encompass another area of hobbying.
Maybe you've always wanted to learn an instrument, how about Ukelele from another homeschool mom?
Hoffman Academy offers free online piano lessons.
We are working through this Art for Kids Drawing book in our homeschool and I find it very approachable and straightforward.
Nana and Tricia make chalk pastels fun and approachable, that would be a great place to start! This spring course looks fun!
Papercrafting
Papercrafting whether scrapbooking (Ok, even the digital kind) or calligraphy and hand lettering has become very popular. Don't miss out on the ubiquitous Bible journaling, altered books, and bullet journal craze.
This blog may have begun with digital scrapbooking, but I've never tried it. Maybe I could read up?
As a child, I had a small set and now have this set for beginner calligraphy.
My 12-year-old daughter has this book and is slowly working through it
If you wanted to Bible Journal, this one is set up for it. I actually have this Bible for notes but don't do art in mine.
My bullet journal is in a graph ruled composition book similar to this one
Nature Hobbies
Nature journaling, geocaching, hiking, camping, birdwatching, horseback riding, an outdoor life is one that can be fulfilling and expanding.
Nature Journaling is obviously something that can be done with your family. Exploring Nature with Children by Lynn Seddon is a great resource giving cues and ideas to the beginner.  I recently found that Comstock's Handbook of Nature Study has a whole introduction about getting started as well. Comstock's Handbook of Nature Study has a whole introduction about getting started as well.
Geocaches are little containers hidden all around you. Using your GPS (or Smart Phone) you can find them. My husband loves geocaching and it gets all of us out into the woods. I was born and raised here and his love for geocaching has brought me to many places I had no idea existed.
John Muir Laws has this beautiful book about how to Nature Journal available   His website has a host of free information, videos, and encouragement.
The above categories don't even come close to being exhaustive … we could talk about beading, making jewelry, wreaths, reading, writing, pottery, flower arrangement, etc. One resource I haven't listed is Craftsy.  I know Pam has taken and enjoyed some of their courses, but I have zero experience with them until I signed in this evening; I need to explore. (Note from Pam: Creativebug is another great choice — one monthly price for tons of classes.)
What do you like to have around you? What would you like to be able to do?  Are there resources you prefer to the ones I've found? Are there resources you suggest for the hobbies I've not included suggestions for?
Over the rest of the year, I hope to feature some homeschool moms who are active hobbyists asking them, as my grandma used to say, the whys and hows and what for's. I hope you enjoy celebrating their efforts and are inspired yourself!
I Taught Myself Crochet Beginners Kit
Boye Beginners Teach Yourself Knitting Set
Bucilla My 1st Stitch Counted Cross Stitch Kit, 46034 Love
Get Started Quilting: The Complete Beginner Guide
Rodale's Organic Life
All New Square Foot Gardening II: The Revolutionary Way to Grow More in Less Space
Ball Blue Book Guide To Preserving, 37Th Edition
Cook's Illustrated
Cook's Illustrated Cookbook: 2,000 Recipes from 20 Years of America's Most Trusted Cooking Magazine
Wilton Decorating Basics Course 1 English
Mr. Beer Premium Gold Edition Homebrewing Craft Beer Making Kit
Fitbit Alta Fitness Tracker, Silver/Black, Large
For Fitbit Alta, TreasureMax Replacement Band with Watch Buckle for Fitbit Alta/ Fitbit Alta Bands/ Fitbit Alta Wristband/ Fitbit Wristband/ Fitbit Alta Accessory Band/ Fitbit Alta band (No Tracker)
For Fitbit Alta Band, Wearlizer Smart Watch Metal Wristband Replacement Strap Bracelet for Fitbit Alta – Silver
Red Tool Box Dump Truck Building Kit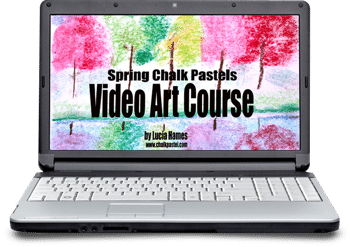 Spring Chalk Pastel Video Art Course
Ukulele Course For Kids
Online Piano Lessons
Scrapbooking Digitally: The Ultimate Guide to Saving Your Memories Digitally
Art for Kids: Drawing: The Only Drawing Book You'll Ever Need to Be the Artist You've Always Wanted to Be
Staedtler Calligraphy Pen Set, 33 Pieces
Calligraphy for Creative Kids (and adults too!)
Laws Guide to Nature Drawing and Journaling, The
ESV Single Column Journaling Bible (Black)
Roaring Spring Hard Cover Composition Book, 9 3/4
Exploring Nature With Children
Handbook of Nature Study
John Muir Laws
Craftsy
Dawn Garrett lives in Ohio with her husband Jason and their three always-homeschooled children, ages 12, 11, and 10. In her homeschool, she and her children learn about God and His cosmos by studying the seven liberal arts in order to know Him better, imitate Him and His ways, and share about Him with others. Her home blog – about books school and life – has been at
ladydusk
for 15 years.
She is the author of the free ebook:
I Am, I Can, I Ought, I Will: Charlotte Mason's Motto Explained for Upper Elementary Students
.
Latest posts by Dawn Garrett (see all)