Welcome to the Eight For Each State US Geography tour. I am so glad you are joining us.
New York has been the state I have been looking forward to sharing with my girls since we began our US Geography tour! I grew up in western New York and went to college near The City, so I had plenty of ideas to study New York.
Now that I live in the South, I have almost a nostalgic view of the things I enjoyed growing up in New York.
Pin
I can still remember the first time my now husband dragged me to The Met. "An art museum… really?" I have never been so happily wrong in my entire life.
And the food! Oh' the food! There is nothing like real Buffalo wings, or New York style pizza from the city, or the Chinese food you get from China Town, or… well, you get the idea.
New York, the first state to be seen by so many immigrants, has so many sites to see, landmarks to study, and food to eat! The history of New York state is as diverse as its people. I hope you enjoy these resources as you continue to study our United States.
This story is a classic in my home town. It is a little town's story about making big history. Grace Bedell lived in Westfield, NY and wrote a letter to Lincoln urging him to grow a beard. Later when Lincoln was elected he stopped at the Westfield train station asking to see Grace.
PinHere is a picture of the monument in town depicting this scene.
We chose to keep this a fun discussion about where I used to live. It was so enjoyable sharing a very interesting piece of history from my hometown with my kids.
If you wanted, you could talk about writing persuasive letters or essays. For older kids, research a primary source and then write a story, fiction or non fiction, using it as a base.
Niagara Falls is simply amazing. I feel it deserves to be right up there with the Grand Canyon. Be sure to put it on your US Geography tour list of things to see!
We watched several videos about Niagara Falls and The Maid of the Mist, the cruise boat that takes tourists right up to the waterfall. Here are two of our favorites.
A Tour of the Falls
The Maid of the Mist
Pin We also read, Mirette and Bellini Cross Niagara Falls by Emily Arnold McCully. This delightful picture book was so much fun to read with my girls. They were on the edge of their seats just waiting to breath when this duo reached the other side safely.
We still had not had enough of Niagara Falls so I found this coloring page we added to our notebooks.
The Statue of Liberty is perhaps one of the United States' most fascinating monuments. I remember watching a Reading Rainbow episode where Lady Liberty was featured. The inside supports amazed me! You can watch this episode free if you are an Amazon Prime Member.
PinMy older daughter enjoyed looking at How They Built the Statue of Liberty by Mary J. Shapiro.
If you have a budding engineer, now might be a great time to try some modeling. Draw two or three different sketches of your statue.
Try building with different materials such as clay, wooden craft sticks, paper mache and wire. What materials work best? Would these same materials still work the best on a large scale?
We didn't do this project, but if you do, be sure to tell us about it. We would love to hear from all of you following us on our US Geography tour!
More for the Statue of Liberty

Watch the Stars Come Out by Riki Levinson was a great book to introduce Ellis Island to my girls. I loved the simple story of this brother and sister meeting their parents in America.
The illustrations are soft and darling. This book is also featured in the Reading Rainbow episode I mentioned above.
This video tour of Ellis Island is great!
PinRuth and Sarah Joan were both very interested in the children who made the journey of a lifetime to America. Russell Freedman's book, Immigrant Kids has a ton of photographs of immigrant children and families. An older child will enjoy reading the book, but we just loved the photos.
The girls also really enjoyed this coloring page.
5. Waldorf Salad
PinIf you have been following us on our US Geography tour for long, you know that The United States Cookbook by Joan D'Amico has been a staple. It really is that good. I love the food lore and the recipes.
The recipe for New York is Waldorf Salad. Now, I know what you are thinking, but this is about learning and trying new things right?
I understand that apples and mayonnaise don't sound like they would go, but it really wasn't that bad. (Note from Pam – apples and mayonnaise totally go. That Waldorf Chef must have been a Southerner. Mayonnaise goes with everything.)
Pin
It really is true that if your child helps to make something they are more likely to try it. Both girls tried it, and Sarah Joan even liked it.
I could have gone with pizza or even Chinese food, but occasionally it is exciting to try something you are not sure you will like!
Pin
PinIf you would like to add pizza to your New York state study, this is the book to go with it.
 An active story about some kids and a older stranger from Italy.
Their older guest misses the tastes of home and is unhappy, so the kids set out to make her feel more at home. Using a dictionary and a cookbook they discover what pizza is and how to make it.
Use a dictionary and cookbook and make your own pizza! How many kinds can you find? Which ones sound good? Which ones sound bad? Don't forget to make or order in some pizza!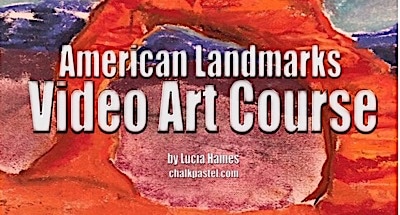 Pin
The art studies that could be done at the Met would fill volumes and volumes of curricula. The building itself is amazing! I took some time here, and we enjoyed these books and projects.
PinCan You Find It Inside? by Jessica Schulte – A fabulous art study book from The Met itself! Each picture comes with a rhyme puzzle that encourages children to really look at the pictures.
Metropolitan Zoo by Joseph Bell – What fun! A book all about artwork at The Met that features animals.
You Can't Take a Balloon into the Metropolitan Museum by Jacqueline Preiss Weitzman – If you can't take it with you what happens to it? I love this story of a kindly guard who takes care of one little girl's balloon while she visits the museum.
Vincent Van Gogh Sunflowers – I have to say I was very impressed with the lessons found at The Art of Education. This lesson came from the K-2 lesson plans. The girls used ripped paper to create a textured impressionist look. I loved the results!
 Mr. Lincoln's Whiskers
PinPinPinPinPinPinPinPinPinPinPinPinPinPinPinPin Mirette and Bellini Cross Niagara Falls
PinPinPinPinPinPinPinPinPinPinPinPinPinPinPinPin How They Built the Statue of Liberty
PinPinPinPinPinPinPinPinPinPinPinPinPinPinPinPin Emma's Poem: The Voice of the Statue of Liberty
PinPinPinPinPinPinPinPinPinPinPinPinPinPinPinPin The Story of the Statue of Liberty (Rise and Shine)
PinPinPinPinPinPinPinPinPinPinPinPinPinPinPinPin Lego 40026 Statue of Liberty
PinPinPinPinPinPinPinPinPinPinPinPinPinPinPinPin Watch the Stars Come Out
PinPinPinPinPinPinPinPinPinPinPinPinPinPinPinPin Immigrant Kids
PinPinPinPinPinPinPinPinPinPinPinPinPinPinPinPin The United States Cookbook: Fabulous Foods and Fascinating Facts From All 50 States
PinPinPinPinPinPinPinPinPinPinPinPinPinPinPinPin How Pizza Came to Queens by Dayal Kaur Khalsa (1991-08-01)
PinPinPinPinPinPinPinPinPinPinPinPinPinPinPinPin Can You Find It Inside?: Search and Discover for Young Art Lovers
PinPinPinPinPinPinPinPinPinPinPinPinPinPinPinPin Metropolitan Zoo
PinPinPinPinPinPinPinPinPinPinPinPinPinPinPinPin You Can't Take a Balloon into the Metropolitan Museum
PinPinPinPinPinPinPinPinPinPinPinPinPinPinPinPin E Is For Empire: A New York Alphabet
PinPinPinPinPinPinPinPinPinPinPinPinPinPinPinPin New York (Hello U.S.A.)
PinPinPinPinPinPinPinPinPinPinPinPinPinPinPinPin New York Facts and Symbols (The States and Their Symbols)
PinPinPinPinPinPinPinPinPinPinPinPinPinPinPinPin
They now adorn my kitchen cabinets and I plan to let them stay.
8. Books and Movies
What is your favorite US Geography resource for New York?