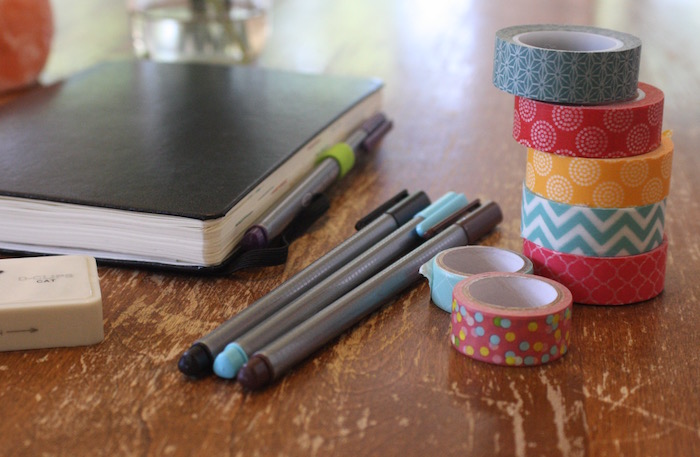 Note from Pam: Not every homeschool planner looks the same and that's a good thing. A vital step in using a homeschool planner is finding the one that fits you. Kara tells us how she did it.
Many years ago, I went to Los Angeles to visit my sister and I put my Palm Pilot through the scanner.
(The Palm Pilot reference is how you can tell this story is from many years ago)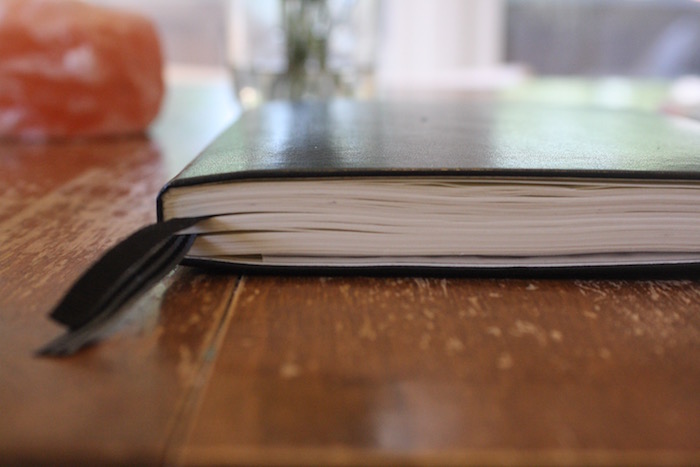 Pin
Everything went away. My contacts, my appointments, my notes – it all got zapped into the ether, and I decided at that moment I would never again rely on an electronic organization as my only source of keeping track of things.
I became a paper girl.
But I was a paper girl always in search of the perfect planner. Until I found bullet journaling.
What is bullet journaling?
Bullet journaling is a way to create your own personalized planner. You can watch the original bullet journal video to learn the basics of the system, but the whole idea is that you adapt it meet your needs.
You can add whatever you need to your bullet journal as long as you put it in your index so you can find it later.
For instance, I use mine for lots of the "normal" stuff, plus homeschool planning and informal record keeping.
What that looks like
I had been bullet journaling for a few months when I started to see how this system could be great for homeschooling.
But I wasn't exactly sure how to start. So I thought back to my favorite Plan Your Year resources, and adapted them as bullet journal "collections."
(In bullet journal speak, a "collection" is just a page or set of pages devoted to a specific topic.)
I started with something I just called a Big Picture Homeschool Planning Page. One of my favorite Plan Your Year pages is the resources page because I love having a place to write down resources we love or want to try.
My Big Picture Planning Page is similar to this – it's where I write down things I want to buy, do, or plan for our homeschool; books to read, places to go, activities to do …
The Big Picture Planning Page is my starting spot each month.
What next?
From there, I want to put the best ideas into practice, so I create a Homeschool Planning Page for each month. I just write down the things I want to do at the beginning of a new month.
And if we don't get to all of them, that's OK – I just migrate them to the next month! 
("Migrating" is another big thing with bullet journaling – it just means moving things you didn't get to. BUT, because you have a system, you have a place to move them to … Yeah!)
Finally, I plan each week.
This is another favorite thing from Plan Your Year – I love creating a new plan each week because our weeks aren't always the same. Some weeks we have field trips, some weeks my husband has different work hours, and some weeks someone is sick.
My weekly page means freedom AND organization.
So I consult my monthly ideas and move them to my weekly planning page along with some other important stuff like classes we have going on and what our read-aloud and audiobook are for that week so I can see our whole homeschool week at a glance.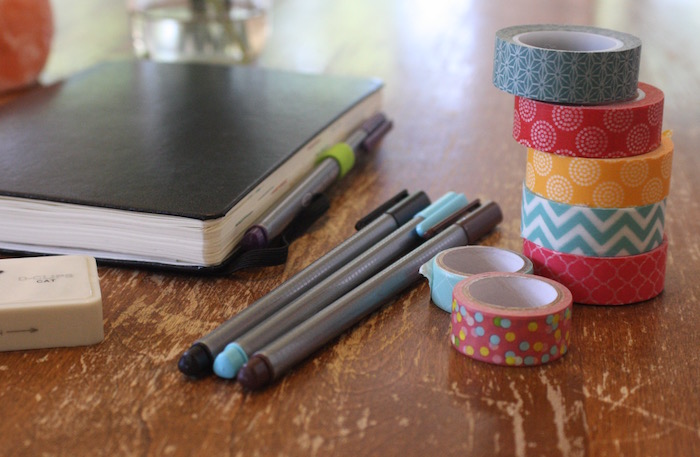 Pin
But bullet journaling looks so complicated
I want to disclose to you right now that bullet journaling DOES look really complicated. You can make it a part-time job if you want to. If you head to Pinterest or Instagram, you might lose your mind.
But for me, bullet journaling is incredibly simple. I don't make arty pages filled with curlicue borders. I don't do complicated hand-lettering, and I have a perfectly reasonable amount of washi tape.
("Perfectly reasonable," is a very subjective term when it comes to office supplies, I think.)
So what do you really need to get started?
I promise, to get started bullet journaling, you just need a few things:
First, you need a notebook. I am partial to these. They already have an index at the front, which saves a ton of time and work. Plus, the pages are numbered so things are easy to find.
I like the dotted version, but you can also buy versions with lines, squares, or blank pages.
Second, you need good pens that don't bleed.
These are my favorites, and they fit perfectly in this pen loop, which makes it easy to keep a pen with your journal at all times.
I might be biased, but I think you also really need this FREE PDF I made. It will give you all the details you need to get started.
See? Simple.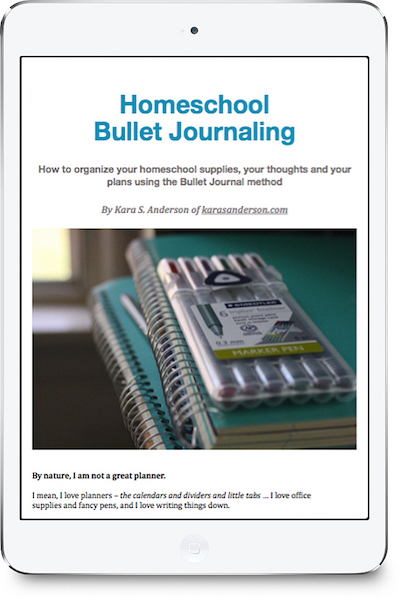 Pin
A few bullet journal homeschool planner tips
A few final tips for you that come from my own trial and error:
First, just start. I know it's hard. You have a beautiful, pristine new notebook and you're afraid you're going to mess it up.
That's OK. Remember you can only figure out what works for you by trying it.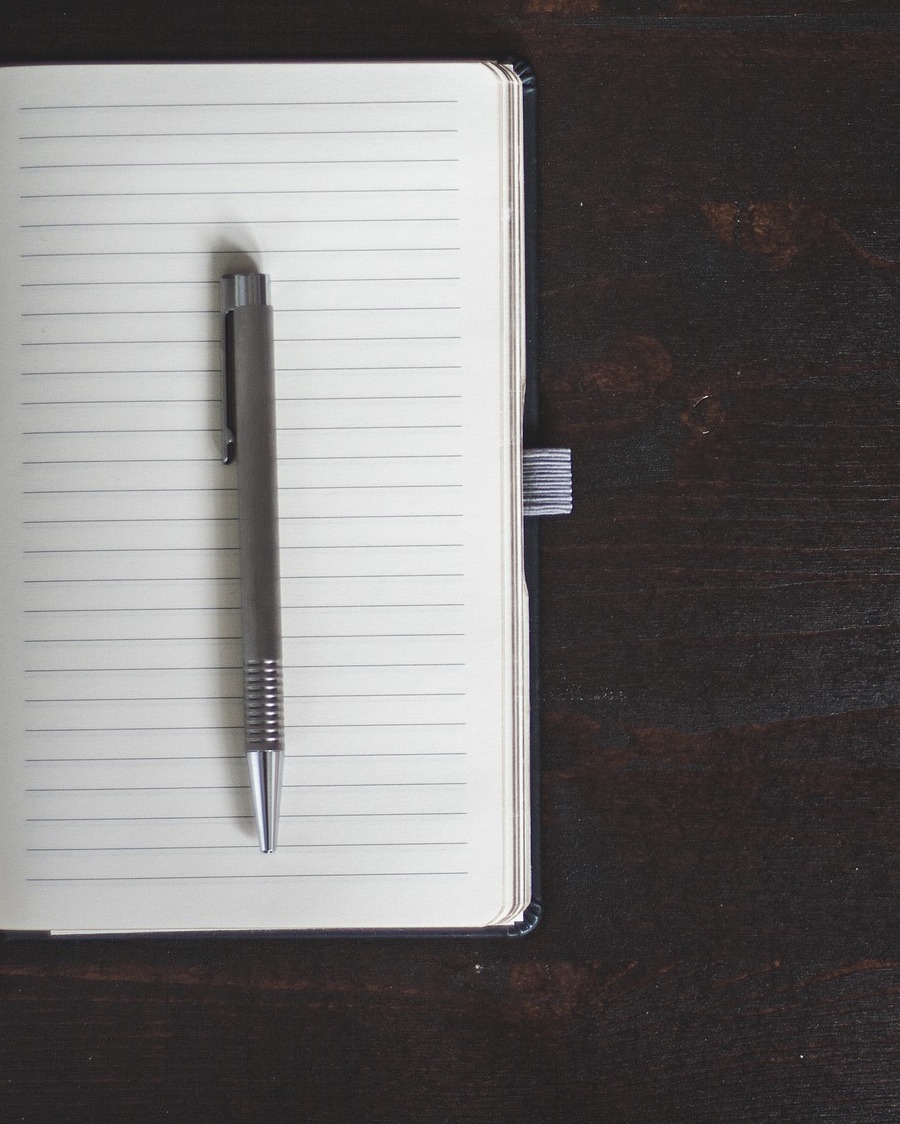 Pin
If you absolutely can't figure out where to start, go to the back and start making a list of books you want to read.
Second, don't feel like you have to play by someone else's rules. Don't create pages or collections that don't make sense in your life.
[clickToTweet tweet="Don't feel like you have to play by someone else's rules…" quote="Don't feel like you have to play by someone else's rules. Don't create pages or collections that don't make sense in your life."]
And finally, have a little fun. Buy the pretty pens. Get a fun color journal. This thing is going to be your companion, so enjoy it!
Happy journaling!

Pin