Welcome to the Eight For Each State US Geography tour. I am so glad you are joining us.
Being so close, Florida was a fun and easy state for my girls to get into. They felt familiar with the places and landscapes, but also learned new things.
Florida is famous for so many things. I tried to stick with the basics while introducing some of the culture. Feel free to explore Disney, Lake Okeechobee, the Keys, NASA, and other places as a part of your study.
1. Nonfiction Resources
Children naturally love wildlife and they readily see beauty in nature. Exploring the natural beauty of a state is always a highlight for us, even if no special project is involved. Everglades National Park in Florida is amazing! The largest subtropical wilderness in the United States is a true testament to the creativity and order of our great God.

3. Living Fiction Books
Florida has many living books to read and enjoy. Choose one as your next family read aloud, or assign one for independent reading while you complete your US Geography tour of Florida.
The famous explorer who discovered and named Florida is a must for your study.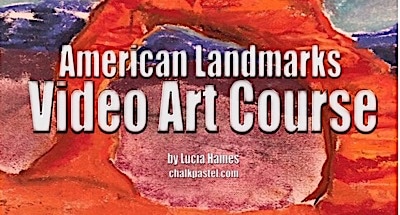 5. Oranges
Our state food for this month was Orange Muffins. My kids love this tasty treat so much that we made it for our Florida state study. It was the perfect fit for an afternoon snack with a friend.
After we ate our snack, I read the Florida story from our new state storybook, It Happened in America, True Stories from the Fifty States, by Lila Perl. It was exciting to learn how one man from China is responsible for the current success of the Florida citrus industry.

Orange Muffins
1 orange, quartered, peeled and pitted
the peel of 1/4 of the orange
1/4 buttermilk
1 egg
2 c. flour
1/4 tsp. salt
2 1/2 tsp. baking powder
1/4 tsp. baking soda
1/2 c. chopped pecans
1/3 c. melted butter
1 tsp. vanilla extract
1/3 c. maple syrup or sugar
In a blender, pulverize the orange, orange peel, buttermilk and egg. In a bowl, mix together the dry ingredients with the pecans. Add the blender mixture with the remaining wet ingredients to the dry ingredients.
Spoon batter into well-oild muffin tins. Fill 2/3 full.
Bake at 400 for 12-18 minutes, depending on size of muffin tins.

6. Ocean Life
Florida waters are home to some amazing creatures! Dolphins, manatees, Florida Panthers, Queen Angelfish, and turtles are just a few!
There are so many directions you can take this. Study the science behind some of the animals that live in the ocean, work on animal identification, or just enjoy looking and wondering at all the different sea creatures.
Sea Animal Science
Sea Animal Identification and Exploration
Hands on Activities and Crafts
7. Seminole Indians
The Seminole Indians inhabited the Everglades as a last sanctuary. They had been pushed farther and farther south and took refuge in a land on one else wanted. I think it is important to learn about the Native people of America and so we include them in many of our state studies.
 S is for Sunshine: A Florida Alphabet (Discover America State by State)
 Florida: The Sunshine State
 Celebrating Florida: 50 States to Celebrate
 Welcome to Everglades National Park
 Everglades
 The Yearling
 Strawberry Girl 60th Anniversary Edition (Trophy Newbery)
 Because of Winn-Dixie
 Juan Ponce De Leon
 Ponce De Leon: Exploring Florida And Puerto Rico
 It Happened in America: True Stories from the Fifty States
 1001 Things to Spot in the Sea
 Simon & Schuster Children's Guide to Sea Creatures
 Dolphin Talk: Whistles, Clicks, and Clapping Jaws
 Look Out for Turtles!
 One Tiny Turtle: Read and Wonder
 Coral Reefs
 The Seminoles
 The Seminole
 Legends of the Seminoles
 Apollo 13
What is a trip to Florida without visiting the Kennedy Space Center? Enjoy these resources to pique your interest in this spectacular space destination.
What is your number one, do not want to miss, attraction for Florida?