Welcome to the Eight For Each State US Geography tour. I am so glad you are joining us.
Welcome back! If you have been following this US Geography study for awhile, you know we are just coming back from our summer break. We are excited to pick up right where we left off with Missouri.
I had actually planned to do Missouri at the end of last year. My goal was to finish 25 states for each of two years. Well, life overtook my plans. But I am so glad this state study fell where it did. We had a blast with what I have begun to call, "Ruth's DDL (delight directed learning) project."
Pin
Read on to find out all the fun we had as we toured Missouri!
Because some of you might just be joining us, I wanted to point you to our Introduction to Eight for Each State. In it I list resources and strategies for our state study. Below are just a few of the things you will find in the introduction.
2. Missouri Books
While Laura Ingalls Wilder lived many places in her life, she eventually settled in Mansfield, Missouri. For this reason, I chose Missouri as the state to feature this famous American.
PinIf you have not read the series, now is a great time to start it! The Little House books are by far our family's favorite stories to listen to over and over again.

To explore further, check out Inside Laura's Little House: The Little House on the Prairie Treasury by Carolyn Strom Collins. This is the book we used for our Laura projects.
We chose to make the headbands on page 67.
We also chose to make the Mary and Laura's Nightcaps on page 22.
For other ideas on how to explore the prairie life of Laura and her family try:
Pin
4. Mark Twain
It was fun to watch Ruth puzzle a bit about the first few sentences of the book I began to read to them as we started to learn about Mark Twain.
"I thought we were reading about Mark Twain!" she sputtered. "Who is this Sam person?" Thus began not only our discussion on Mark Twain but on pen names and why an author might choose to use one.
We read several of the books below and then Ruth drew a fine Mark Twain piloting a steam boat.
Here are some fun Mark Twain resources for you!
Pin
5. Prairie Meal
Ruth wanted to make an entire meal by herself. I have to admit, I wasn't sure about this idea. However, I was heading to the beach and Grandma was in town. I thought it would be a great way for Grandma and Ruth to have some bonding time in the kitchen. Turns out Ruth learned that cooking prairie food is a lot harder than it looks! But she had a good time anyway.
PinHere are the books and the names of the recipes she used for her prairie meal:
6. St. Louis Arch
Sarah Joan's notebooking pages featured the St. Louis Arch as the landmark for Missouri. The Arch is actually part of a park called the Jefferson National Expansion Monument which also includes the courthouse where the Dred Scott decision was made.
Learn more here: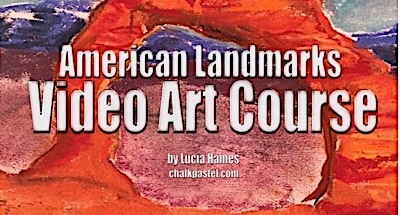 Pin
7. The Pony Express
The Pony Express was an 19-month whirlwind business endeavor to bring mail fast across the country. The route stretched from St. Joseph, Missouri to Sacramento, California. It ran from April 1860 to October 1861. It is a fun topic to look at as you study Missouri on your US Geography tour.
Pin
Try it! Why was the Pony Express so much faster? If you have many people, arrange teams. On one team, put one person. On the other put everyone else. Mark off a distance to run outside. The team with many people will take turns like in a relay. The team with one person will run a lap for each person on the other team. What happened? Why?
8. Ruth's DDL or The Homeschool World's Fair Expo 2015
Pin
When I handed Ruth the book, Meet Me in St. Louis: A Trip to the 1904 World's Fair by Robert Jackson to read, I had no idea what was coming next! This book is informative, yes, but in a fascinating way! The photographs take you back to a time when amazing things were built just because they could be built.
Ruth bubbled with this excitement when she came to me to ask expectantly, "Mom, can we please go to St. Louis at the time of year when the World's Fair is going on?" I felt like the pin that pops the balloon of a wide eyed one year old. "Oh' sweet heart, I am so sorry, but they don't do that anymore."
It didn't take long for Ruth's disappointment to turn into innovation of her own. "We will have a World's Fair right here! Can we Mom?" How could I say no? A few day's later, our back porch was turned into an expo to remember!
 S is for Show Me: A Missouri Alphabet (Discover America State by State)
Pin Missouri (Hello U.S.A.)
Pin The U.S. History Cookbook: Delicious Recipes and Exciting Events from the Past
Pin Weird Missouri: Your Travel Guide to Missouri's Local Legends and Best Kept Secrets
Pin The Little House
Pin Inside Laura's Little House: The Little House on the Prairie Treasury by Carolyn Strom Collins (2000-09-05)
Pin The Little House Cookbook: Frontier Foods from Laura Ingalls Wilder's Classic Stories
Pin My Little House Crafts Book: 18 Projects from Laura Ingalls Wilder's Little House Stories (Little House Nonfiction)
Pin My Little House Sewing Book (Little House Merchandise)
Pin Who Was Mark Twain?: Who Was?
Pin River Boy: The Story of Mark Twain
Pin Mark Twain: Young Writer (Childhood of Famous Americans)
Pin My Prairie Cookbook: Memories and Frontier Food from My Little House to Yours
Pin They're Off! : The Story of the Pony Express
Pin Off Like the Wind!: The First Ride of the Pony Express
Pin Meet Me in St. Louis: A Trip to the 1904 World's Fair
Pin
Ruth began by creating a travel brochure for the original World's Fair in St. Louis. This was a several day project, but very worthwhile for her. I saved the original and made several copies for the guests of our expo to take home with them.
Pin
To prepare the exhibits, or Palaces, Ruth consulted her book extensively. She began by making the Tyrolean Alps exhibit with nearly every wooden block in the house!
Pin
The Palace of Art displayed some of our family's most recent chalk pastel artwork.
Pin
The Palaces of Transportation and Architecture included original lego creations and the girls dressed up in costumes to represent the world cultures who attended the fair. Ruth even enlisted Anna and Benaiah to play zoo creatures!
Pin
After all the Palaces were viewed, guests were invited to a piano and dance concert.
Pin
Our fair ended with a splendid array of foods inspired by those found at the original fair. Puffed rice, ice cream cones, hot dogs and Dr. Pepper were among the foods to gain popularity because of the World's Fair. We also had an Almond Covered Peanut Butter Elephant. This was also in the book, and quite a challenge to replicate, but I think we managed to get the general idea.
Pin
What a time we had! Sometimes I feel like by straying so far off the path of our original study, I am losing time. I have to remind myself, that these are the moments we are going to remember on our US Geography tour. Besides, Ruth and Sarah Joan both learned a great deal about planing an event, presenting ideas, and how to be good hostesses.
Pin
What delight directed detours has your state study taken? I would love to hear about them!