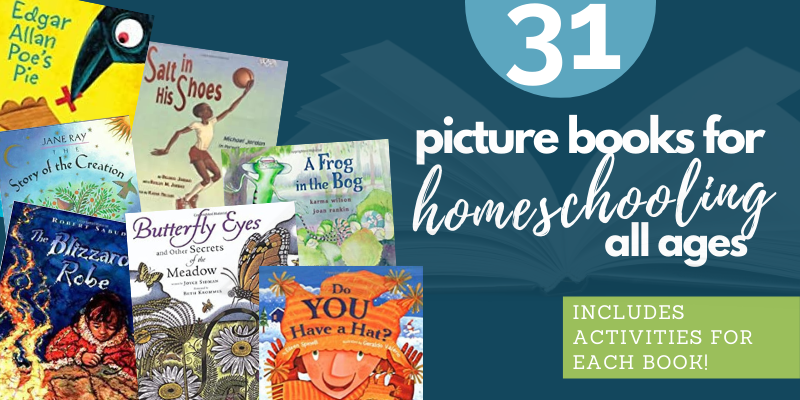 As part of our 31 Picture Books For Homeschooling All Ages series, we have chosen kids' books with vivid language, interesting stories and striking artwork to appeal to every person in your family. Volcano Wakes Up! is one of our favorites!
Our book posts also include a few activities — some simple, some more involved — for your entire family to enjoy together. Or not! Reading the book is enough in itself if that is all you want to do.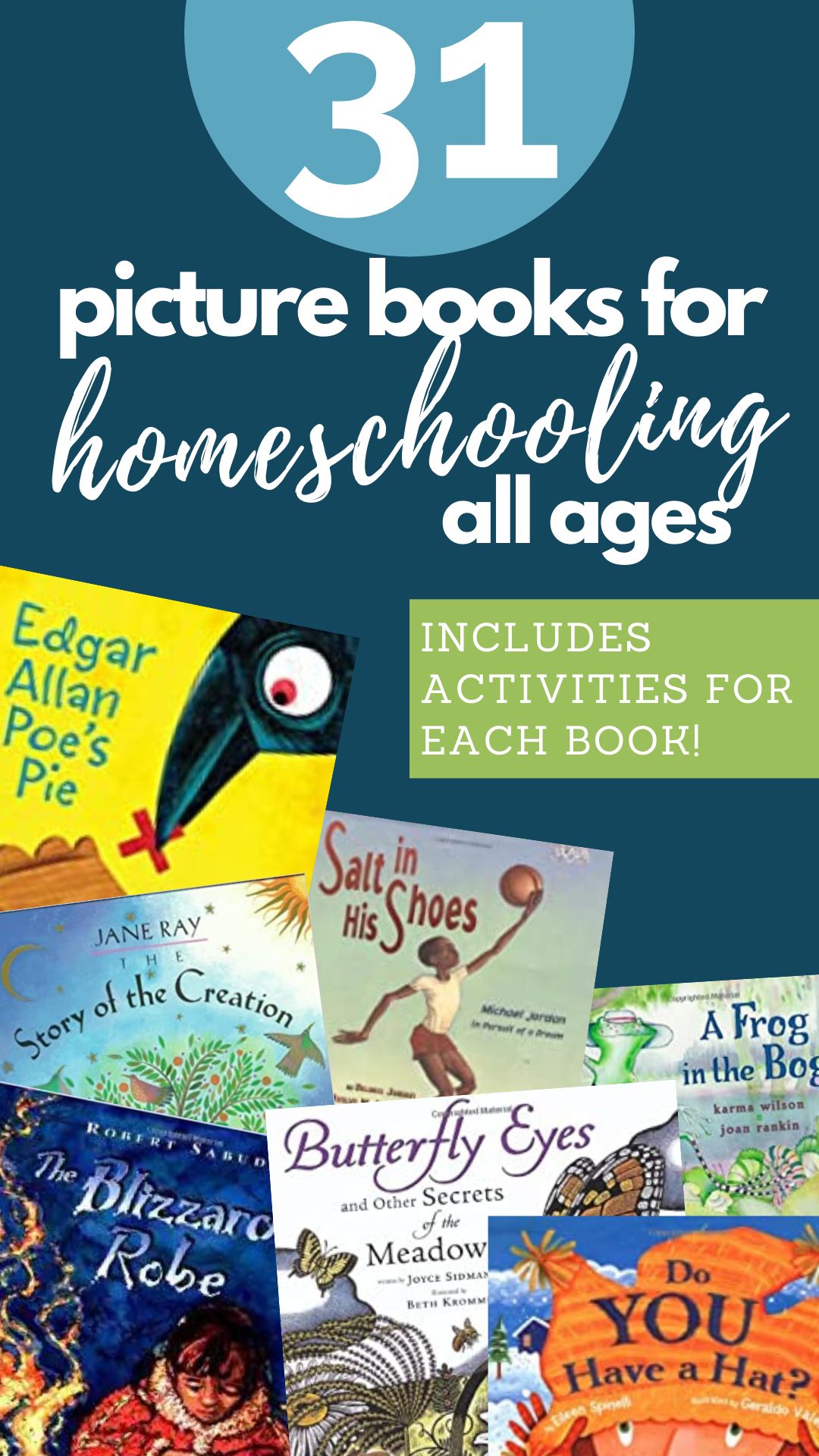 Pin
Snuggle up and enjoy a picture book or two together as a family. It may be the highlight of your day.

Volcano Wakes Up! Picture Book Details
PinBook: Volcano Wakes Up!
Author: Lisa Westberg Peters
Illustrator: Steve Jenkins
This is perhaps the best kids' book that not only talks about a volcanic eruption, but about the ecosystem around it! A round of poems follow a day in the life of a small Hawaiian volcano, ferns, lava flow crickets, the small roads on the volcano, and the sun and moon.
Be sure not to skip the short informational page in the back as well as the author's note. I enjoyed reading about the author's travels to Hawaii to see and explore these volcanoes. Her descriptions are almost as good as the poems themselves!
The illustrations are from on of my favorite kids' book artists, Steve Jenkins. He does an amazing job in Down, Down, Down: A Journey to the Bottom of the Sea and his illustrations in Volcano Wakes Up! are equally as bold and engaging.
Volcano Wakes Up Homeschool Activities
#1 – Go beyond the standard volcano demonstration and check out this Youtube video which does a lovely demonstration of all three types of volcanoes! Watching it was enough for us, but if you would like to get the supplies, follow her links.
Pin#2 – Here are some other great volcano books to check out!