April is poetry month. And in a month like this, there are two types of people.
There are those who say, "Poetry MONTH? Only one month for poetry?!? We do poetry all the time in our homeschool!"
And then there are those who say, "POETRY month? We've done poetry in our morning time. Once, I think. But a whole month just for poetry?!?"
If you're the first type of homeschool mom, then you're going to love this post because we're going to load you up with ideas for enjoying the very thing you love: poetry in your morning basket!
And if you're the second type of homeschooler, well, then you're going to love this post, too, because we're going to give you quick and easy tips for a relaxed approach to adding in some poetry to your homeschool routine!
Including Poetry in Your Homeschool Morning Basket
Some of your favorite homeschool moms and bloggers have shared their favorite poetry resources and ideas for this collection!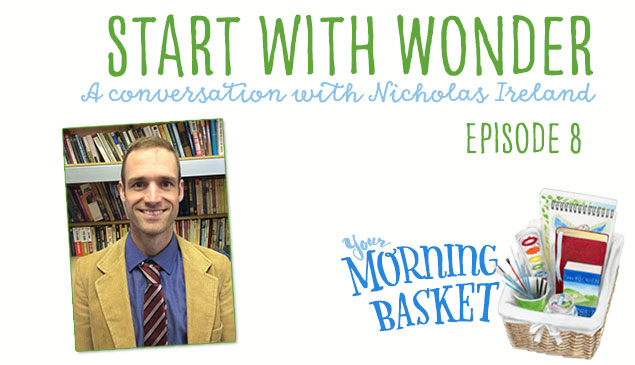 Start With Wonder: A Conversation with Nicholas Ireland "Why is poetry important? What poems should I start with? What makes good poetry good? What if I don't understand poetry? What questions should I ask my kids when we talk about the poems we read? Nicholas answers all these questions and more, plus gives us enough recommendations to keep us busy reading excellent poems for a long, long time. "
1. Ten Children's Poets Your Kids will Love by Mary Wilson. "Reading poems by these creative and delightful children's poets is a sure fire way to introduce your kids to the world of poetry so they will want to return again and again."
2. The Ultimate Guide to Poetry Collections for Kids by Mary Wilson "A good poetry collection throws open the door to the wide world of poetry by exposing the reader to a wide variety of poems and poets."
3. 100 Poetry Books for Kids Arranged by Subject by Lynna Sutherland "100+ Poetry books arranged by subject. What are you studying? Yep, there's a poetry book for that!"
4. Poetry: Emotions, Thoughts, and the Best-Ordered Words by Amy Sloan "A good poetry collection throws open the door to the wide world of poetry by exposing the reader to a wide variety of poems and poets."
5. 10 Books of Poems for Kids by Jessica Lawson "My children love to hear me read from any poetry book. Here are a few selections we love."
6. Morning Time Methods Mini-Trainings (including a lesson on adding poetry to your Morning Time) by Pam Barnhill "Learn how to teach your children three different morning time subjects the entire family can enjoy together"
7. Poetry Resources for Your Homeschool – a Homeschool Solutions TV Episode by Pam Barnhill "This HSTV has bunch of resources that will help you get started doing the fun poetry thing. Try it. You might just like it!"
8. The Power of Poetry by Hannah Vanderpool for Simple Homeschool "Poetry is a velvet box between whose walls are hidden the things that make us human."
Want to Memorize Poetry in Your Morning Time?
If poetry memory is something you've always dreamed of incorporating as a part of the truth, goodness, and beauty of your morning basket, here are some great resources to get you started.
9. Memory Work from a Mom's Perspective: A Conversation with Amy Sloan – Your Morning Basket Podcast Episode #64 "In this episode Amy and I discuss how to be consistent with memory work, how you find great pieces to memorize, and practical ways you can make this happen in your home."
10. 12 Poems Everyone Should Know by Heart by Amy Sloan "Knowing a poem intimately causes one to think on it deeply, love it well, and carry it with you always."
11. Poetry Memory Work Index by Mystie Winkler "Some of these are not my choices, but they are all poems we've learned to love together."
Specific Poetry Types for Morning Time Fun
Poetry doesn't just have to be four lines per stanza with the second and fourth lines rhyming. Here are some alternate forms of poetry to explore with your kids!
12. Can You Haiku? Learn and explore the poetry of haiku with children of all ages! by Amy Sloan "Haiku, a traditional Japanese poetry form, makes a worthwhile addition to your homeschool plans with children of all ages."
13. Poetry Writing with Kids: Found Poetry by Mary Wilson "The basic idea of a Found Poem is that you "find" a poem in a piece of text that has already been created."
14. Haiku Poetry for Kids by Mary Wilson "Haiku is a well known and beautiful form of poetry to read and write. Start exploring Haiku with your kids by reading great examples from a variety of sources."
Poetry Teatime Ideas for Morning Time
A favorite homeschool tradition is to mix tea time with poetry. The "tea" can be as fancy or as simple as you like. It can include time baking together, or it can include store-bought cookies and lemonade out of a jug!
15. Easy Tips for Poetry Tea Parties by Pam Barnhill "We have been doing poetry tea parties since the kids were really little. I fell in love with the ideas of pulling out the nice linens, finding a book of poems to read, and sharing time together over a treat in the afternoon."
16. Poetry Teatime: Part of an Enchanted Education by Dachelle McVey "Poetry Teatime is a great way to enjoy literature while bonding with your children. I was immediately attracted to this "enchanted education" and knew we needed to add it to our homeschool."
17. Poetry Teatime in our Homeschool by Jessica Waldock "Our poetry teatimes can look very different depending on our mood."
18. How to Easily Get Started with Poetry Teatime in Your Homeschool by Amanda Stockdale "Today we're going to explore Poetry Tea Time and how you can easily add it to your day without any added work on your end."
19. How to Easily Share a Beautiful Poetry Teatime with Your Children by Christy Jacobs "A poetry teatime is a wonderfully relaxing way to enjoy poetry with your kids."
20. Christy has also shared her thoughts about poetry teatime
in this video
.
21. Poetry Teatime for the Multi-Age Family by Lynna Sutherland "This might sound like a concept that would work best with a collection of six-year-old girls with teddy bears and baby dolls in tow. But we've enjoyed Poetry Teatime as a family of folks from middle schoolers down to ninja toddlers!"
22. Explore Poetry with a Shakespeare Teatime by Mary Wilson "Hosting a themed teatime is a ton of fun and it is easy to do. The options for teatime themes are endless."
23. Host Your Own Kid's Poetry Tea by Pam Barnhill. "There is time later in the school career — after the love of poetry is well-established — to begin talking about the parts and pieces. First, always first, start with the joy!"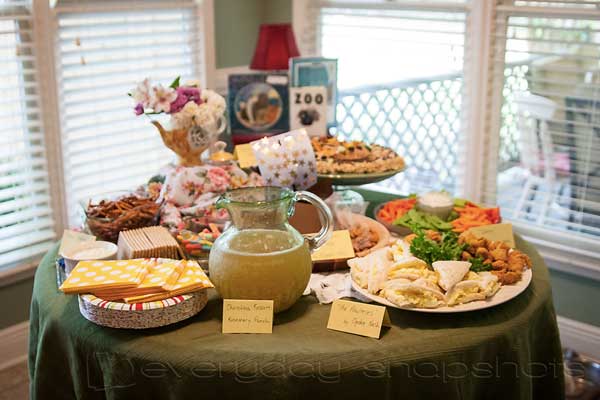 24. Themed Poetry Tea Time: Tea with Marilyn Sanger by Mary Wilson "To prepare for our special tea, I requested all of the books available by Marilyn Singer at our local libraries. Thankfully, this creative poet has written a large number of poetry books with diverse themes."
Seasonal Poetry for Your Morning Basket
Even if you aren't interested in making poetry or poetry teatime a regular part of your morning basket routine, it can be a fun way to observe special seasons and celebrations in your homeschool! Here are just a few ideas to get you started.
25. Host a Fall Poetry Teatime by Pam Barnhill "Hosting a poetry tea is not difficult and should not be intimidating. If you are wanting to do your own, here are some ideas to get you started."
26. Host a Valentine's Day Poetry Teatime by Mary Wilson "I love tea. I love poetry. I love snacks. And of course, I love my kids. What does all of this add up to? A Valentines Poetry Teatime!"
27. Simple Ideas for a Winter Poetry Teatime by Mary Wilson "This weekend was going to provide the perfect weather for a special winter poetry teatime and I wanted to be ready."
Other Poetry Resources and Websites
Poems for Kids – find poems curated by themes listed alphabetically
Poetry4Kids.com – former Children's Poet Laureate Ken Nesbitt curates poetry ideas and resources for kids
Poetry4Kids links to other poet websites – Ken's links to websites of other children's poets
Poetry Foundation Children's Collection – poetry, articles, and videos about helping kids connect with poetry
Writing with Writers – Poetry – downloadable, printable workshops for different ages groups with famous poetry authors
Young Poets: Original Poetry Written by Kids from 5 to 18 – not poems written for kids by grown-ups, but poems written by kids!
read write think Poetry Resources – interactive online tools to help spark your creative poetic juices
JogLab Word Finder – need help choosing words for your acrostic poem?
Scholastic Teachers Poetry Collection – classroom resources for poetry (good for homeschoolers, too!)
Rhyme Zone – find rhymes to complete your poems
Poetry 180 Library of Congress Poetry Collection – a list of 180 poems (one for each day of the school year) curated by Billy Collins, former U.S. Poet Laureate
ShelSilverstein.com – a site celebrating the works of this beloved children's poet and related learning resources
Poetry Resources from Reading Rockets – this site, focused on reading, literacy, and helping struggling readers has several articles on including poetry in your home
The Children's Poetry Archive – listen to the world's poetry read out loud
Family Friend Poems – collections of poems on various topics, or subscribe to the "Poem of the Week"
15 Silly and Funny Poems for Kids – 15 good belly laughs right in the post
50 of the Best Poetry Books for Kids – a long list of top hits
Poetry Hands-On Activities – ideas for making poetry-learning more interactive
PBS Poetry in America – Harvard professor and guest join to discuss and debate famous poets in this twelve-part series
Poems by Heart iOS App – an app to assist you in memorizing poetry
Let Us Show You How
Watch Pam as she does a poetry lesson with her wiggly kids and download the cheat sheet to do your own. It is included in our Morning Time Methods Mini-Training. Sign up now.