Welcome to the Eight For Each State US Geography tour. I am so glad you are joining us.
Up till now we have been heading steadily westward with each additional state we have studied. But now we will jump far to the west cost to California. By studying the states in the order they entered the union, we are able to follow a general history of our country as well as its geography.
Pin
California was fun for many reason. The sublime beauty of the old growth forests captivated my daughters for many days. Ruth filled her page of attractions to the limit, and squealed with delight each time she found another place she wanted to visit.
1. Introductory Videos
To change-up the beginning of our US Geography study, we watched two introductory videos instead of reading our normal ABC book G is for Golden by David Domeniconi.
California – Visit the 50 States
US Embassy Vienna – California
Pin
I bought this book for our US Geography study, but it is going on the bookshelf to stay for sure. Seabird in the Forest is the amazing story of the Marbled Murrelet, a bird with a nesting site which remained a mystery until 1974.
The story begins with two marbled murrelets flying from the Pacific Ocean to the old growth forests inland. Throughout the book, as the story of the marbled murrelet is told, inserts of interesting information blend in with the illustrations.
Oh' and the illustrations! They are beautiful! My girls were so entranced with this book. Not a peep was heard as I read aloud.

Ancient Ones, focus on Old-Growth Douglas Fir tress and the biome they help to create. We all loved the descriptive language found in every sentence. Ruth especially enjoyed all of the adjectives as she is learning about strong adjectives in her IEW writing class.
Most of all, the book took us to a new place, helped us to in vision a forest we have never seen, and the world above the tree tops that even those who live in California may never see.
For both of these books, we talked about God's perfect plan for all animals, how he provides everything to the very last detail. How the many organisms right down to the fungi and bacteria have a purpose to keep the forest healthy.
4. Redwood Craft Activity
We had such a great time studying about the Old Growth Forests of California! I found this tree craft from Juggling with Kids for the girls to create together.
Pin
The fairies had a blast with their new friend Swift Arrow in their new forest habitat.
Pin
5. Lemonade
California is the largest producer of lemons in the United States. So, naturally, when our US Geography study gave us lemons, we made lemonade!
Pin
A quick, easy, no squeeze recipe:
1 c. lemon juice (organic non filtered will give a better flavor, but regular is good too)
1 c. sugar
enough water and ice to make 8 cups or fill a half-gallon container
Mix all ingredients and stir until sugar is dissolved.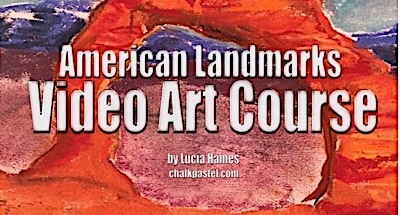 Pin
6. Places to Visit
Ruth had so many places in California she wanted to visit. Spend some time investigating these attractions, map them, plan a trip or just enjoy visiting them virtually.
Death Valley is the hottest, driest, and lowest point in the United States. I was not sure why it made Ruth's list, it didn't sound appealing to me.
But then I looked at the pictures. Very beautiful in their own way. Just look at this one from the National Park Website. Death Valley has made it to the top ten on my US Geography Bucket List.
If you ever go hiking in Death Valley be sure to grab a handy guide.
Ruth liked the idea of seeing movies being made. Check out their website, practice making a vacation plan or just enjoy exploring all of the possibilities.
Ok, confession, I added this one to the list. But wow. Just wow. How beautiful this house is. I could wonder around in there forever.
Hearst Castle was built by William Randolph Hearst to showcase his very impressive collection of artwork and turn the land he inherited into a retreat called "The Enchanted Hill."
 Seabird in the Forest: The Mystery of the Marbled Murrelet
Pin Ancient Ones: The World of The Old-Growth Douglas Fir (Tree Tales)
Pin Hiking Death Valley: A Guide to its Natural Wonders and Mining Past
Pin My Yosemite: A Guide for Young Adventurers
Pin Welcome to Yosemite National Park (Visitor Guides)
Pin Squirrel and John Muir
Pin By the Great Horn Spoon!
Pin
A couple of years ago my husband had the chance to visit this enchanting place. He came home with stories galore to tell the children. Ruth and Sarah Joan hung on his every word!
Yosemite National Park is on our US Geography bucket list. Every season offers breathtaking views of God's Creation.
Spend some time roaming their site's photo galleries, maps, and things to do. Make a travel brochure or plan a future trip. Find out more about the native species of plants and animals found at Yosemite National Park.
Here are some resources to get you started:
Pin     
Pin     
Pin
8. The Gold Rush
No US Geography study of California would be complete without the Gold Rush. It is what gave California such a head start to becoming a state. There are so many fun things to do and read for this topic. Below are our favorites.
Any book from your library with great pictures from this time period. Most of the time I don't bother with the text too much. I read the captions and scan the text to answer any questions they may have. Mostly we look at the pictures and wonder about times long ago.
California Gold Rush Lesson – Hands on activities for the Gold Rush and more!

By the Great Horn Spoon! 

by 

Sid Fleischman – We just began this as a read aloud but it promises to be a fun, informative read. Think Jeeves and Wooster American style.
What are your favorite things about California?