Welcome to the Eight For Each State US Geography tour. I am so glad you are joining us.
Kentucky brings to mind backwoods, bluegrass, and burgoo. It is perhaps the state we have learned the most new things from. What is the Kentucky derby? What's with the hats? What in the world is burgoo?
Join us on this amazingly instructive, relationship-building, just plain fun US Geography tour and find the answers the these questions and more!
Pin
1. Kentucky Introduction
When we begin our state studies we love to have good books and videos to get us started. Socratica has produced the first 20 states alphabetically, and we love them!
Kentucky – Visit the 50 States
Pin
Another great place to start is B is for Bluegrass by Mary Ann McCabe Riehle. The Discover America State by State Alphabet Books are fantastic! You will also want to check out their free teachers' guides for goodies such as puzzles, activities, enrichment suggestions, and more!
2. Derby Hats
Oh' My! There have been few things we have done during our US Geography tour that have been this much fun! I explained to the girls that people who go to the Kentucky Derby sometimes where very ostentatious hats. We talked about how it can be fun sometimes for even adults to be a little silly.
Pin
Then we made our own hats! I found this great tutorial on Pinterest and we were off! 
Pin
3. Kentucky Derby
I have never watched the Kentucky Derby before. I was struck with the excitement, emotion, and edginess of the crowd. Years of breading, training, and sweat boiled down to just over two minutes of angst ending in heartbreak or elation.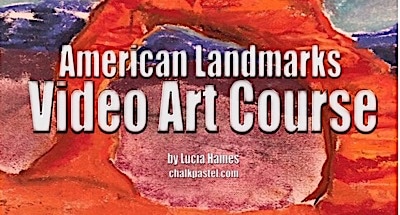 Pin
All of my children were on the edge of their seats. We even watched some of the after-show. It was weird to see a sportscaster on a horse, interviewing the winner.
Put on your hats, make some hot browns and enjoy the race!
4. Hot Browns
A friend once told me that you cannot watch the Kentucky Derby without eating hot browns. The girls and I enjoyed this recipe. We used a small baguette sliced in about 3/4 inch slices.
Pin
5. Burgoo
The United States Cookbook by Joan D'Amico does it again. Ruth desperately wanted to wield the knife while cutting the potatoes for this Kentucky-style stew. Under close supervision, I let her. The result; she was so excited about the stew she couldn't wait to try it!
Pin
This recipe was a hit for everyone! Most of the recipes in this book are. If you are looking for a good all around source for recipes and food facts for your US Geography tour, look no further!
It is hard to believe that west Kentucky was once considered the "frontier" of America. It was however, and Daniel Boone was there fighting his way across the wilderness. He also founded Boonesborough, Kentucky.
We enjoyed several books as we explored this volatile time and place in our history.
PinThe Legend of Blue Jacket by Michael P. Spradlin – The girls loved this story. A young boy sends his brother home and goes willingly with a group of Native Americans. It is the adventure he has always dreamed of. Later he becomes an important member of his tribe, a warrior who crosses paths with Daniel Boone.
Daniel Boone by Eric Blair – A simple fun, if slightly exaggerated romp about Daniel Boone for the younger crowd.
Daniel Boone: Young Hunter and Tracker by Augusta Stevenson – Ruth my seven year old loves the Childhood of Famous Americans series. It isn't hard to find at least one for each state.
Sarah Joan's notebooking pages included the Louisville Slugger Museum as its landmark. I love that each state has at least one landmark to learn about.
PinB Is For Bluegrass: A Kentucky Alphabet (Discover America State by State)
PinPinPinPinPinPinPin
PinThe U.S. History Cookbook: Delicious Recipes and Exciting Events from the Past
PinPinPinPinPinPinPin
PinThe Legend of Blue Jacket
PinPinPinPinPinPinPin
PinDaniel Boone: Young Hunter and Tracker (Childhood of Famous Americans)
PinPinPinPinPinPinPin
PinLast Black King of the Kentucky Derby
PinPinPinPinPinPinPin
PinThat Book Woman
PinPinPinPinPinPinPin
PinThe Rag Coat
PinPinPinPinPinPinPin
Who knew the story of bat-making could be so inspiring? If you ever pass through Kentucky, take the time to visit the Louisville Slugger Museum. It looks like a great factory tour for kids!
This quick YouTube video gives you a sneak peak.
How to Make the No. 1 Bat in Major League Baseball
8. More Living Books for Kentucky
PinI love that our US Geography tour includes so many great books! Sure, we use very informational non-fiction, but we have also discovered many books that will be favorites for years to come.


Have you been to Kentucky?