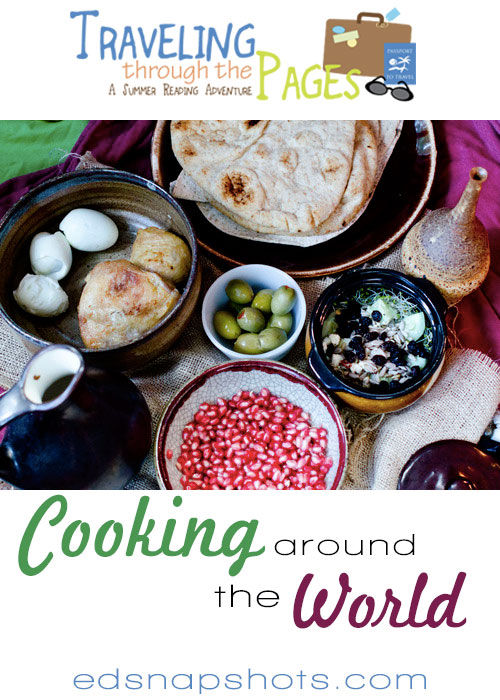 This is part of the Traveling Through the Pages Summer Reading Adventure. If you haven't downloaded your printable goodies it is not too late to get started!
I hope you picked up and enjoyed a few of my geography book suggestions for this summer. But now, what about food? Traveling for me means different, exciting foods. What a great opportunity to get a picky eater in the kitchen and excited about new foods!
Cooking Around the World Cuisine
I know I usually recommend books, and one Pam has used and recommends is Eat Your Way Around the World
, but for cooking around the world I think the internet is also a fabulous resource. Here are a few websites to get you started:
Around the World in 80 Dishes from Epicurious has videos and recipes from several countries as well as comments from other users. With just a glance I saw dishes I identified with certain countries and many I haven't heard of before!
Global Table Adventure – This blog is amazing — 196 countries in 196 weeks and then some! You could really get lost here, so I suggest sticking with the index if you are looking for a specific country, but if you are relaxing in the sunshine watching the kids play on their new trampoline (like me 🙂 ) then be sure to browse around and pin some things for later.
BBC Good Food – The BBC Food website highlights several world cuisines. While not every country is covered, the major ones have several dishes to choose from.
Christmas Recipes from Around the World – Christmas in July around the world? Yes, please! 28 ways to get this idea started.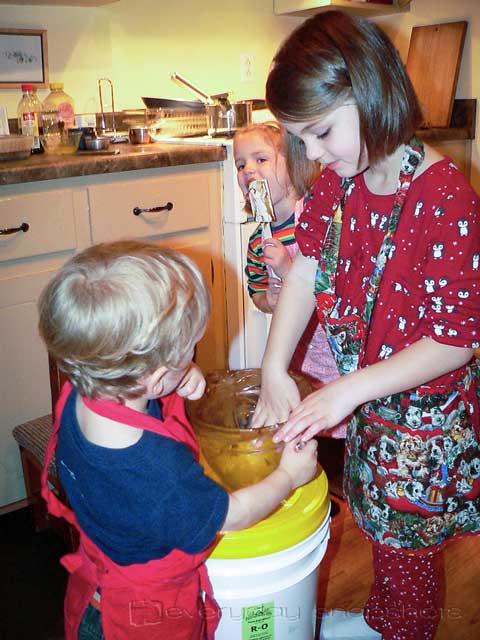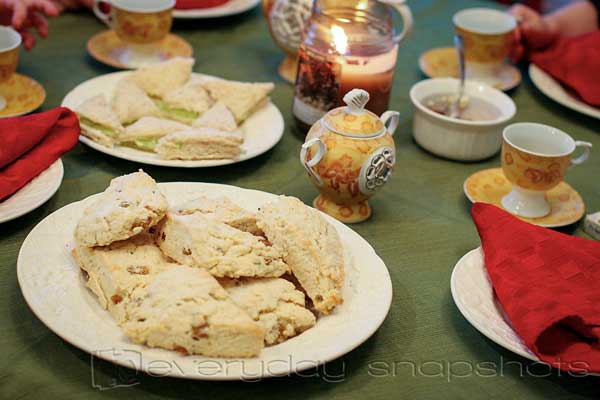 United States Cooking Resources
We ordered The United States Cookbook: Fabulous Foods and Fascinating Facts From All 50 States
for our 50 states road trip next year (note from Pam: We've used it, and it is good!) but again I think the internet is a great resource when you are looking for a few recipes from a few different states. Here are a few blogs I found helpful.
Shower of Roses – Here I found many resources for cooking lunches, dinners, and desserts from many of the 50 states.
A Common Shepherdess – All 50 states have a menu plan and most have pictures and descriptions of the dishes and links to the recipes.
A Catholic Missionary Family – Not all 50 states have been completed and only some have recipes, others have crafts and activities. All have BOOKS! I loved this blog and can't wait to glean many more great ideas as the Journey Across America continues.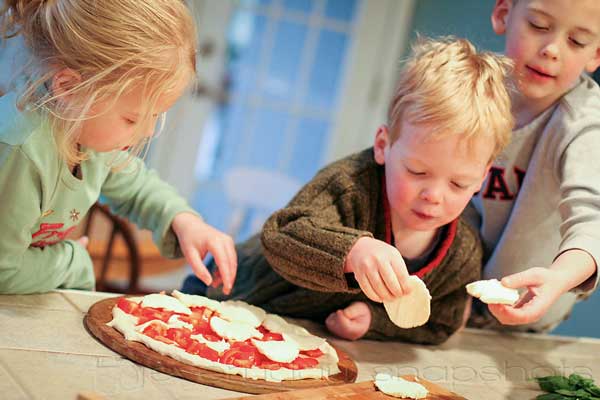 So, find a few yummy dishes, plan a meal or even a week of meals as you Travel Through the Pages with us this summer! Be sure to let us know if you find something really good!