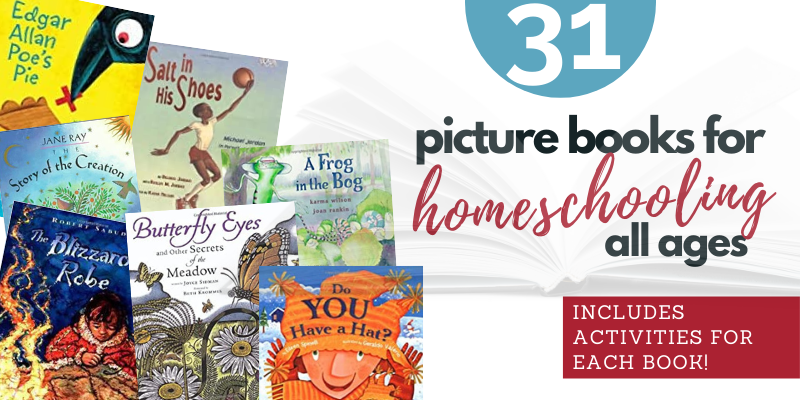 As part of our 31 Picture Books For Homeschooling All Ages series, we have chosen kids' books with vivid language, interesting stories and striking artwork to appeal to every person in your family. The Blizzard's Robe is one of our favorites!
Our book posts include a few activities — some simple, some more involved — for your entire family to enjoy together. Or not! Reading the book is enough in itself if that is all you want to do.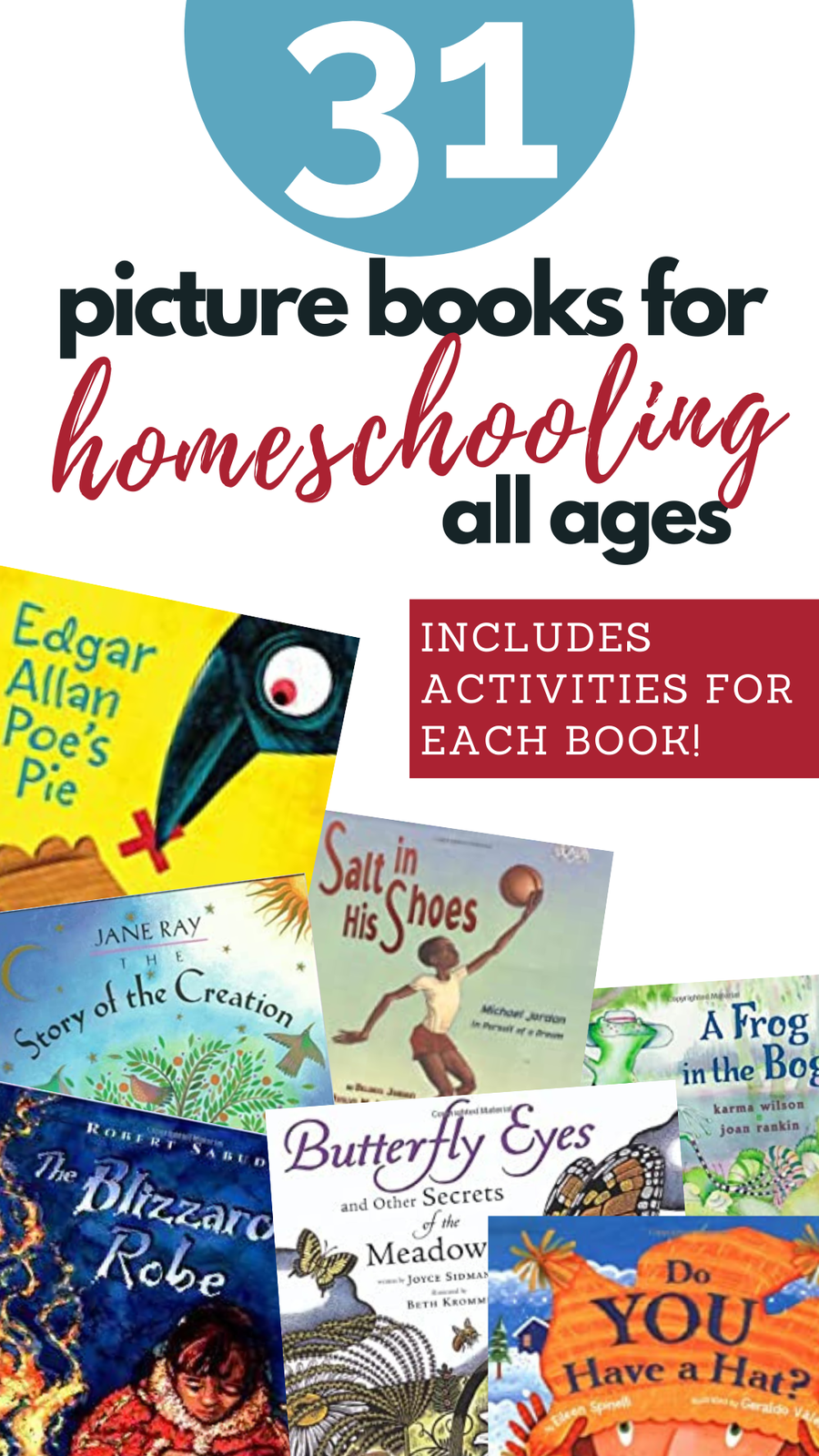 Pin
Snuggle up and enjoy a picture book or two together as a family. It may be the highlight of your day.
The Blizzard's Robe Picture Book Details
Pin
Book: The Blizzard's Robe
Author: Robert Sabuda
Illustrator: Robert Sabuda
The Blizzard's Robe is by far the most beautiful picture book I have read as an adult. I could say that it are the illustrations that make this book, but I would be telling only half the truth. Both the story and artwork are timeless.
Teune is a member of the tribe of people known as the People Who Fear the Winter Night and she is the finest robe maker in the village. One night as blizzard roars outside she accidentally destroys his robe. Her people are happy, but Teune is not so sure. What will she do?
Blizzard has asked her to make him a new robe. Her people have demanded she destroy her beautiful work. In the end, an act of kindness is rewarded with an amazing gift.
Wonder at the Northern Lights will be sparked or increased with this very special picture book. It is the sort of book, that makes you sigh after reading and willingly agree to read again right away. I know I have sat and read it twice in a row several times for my little ones.
Written as a legend about how the northern lights came to be, The Blizzard's Robe is perfect as a living book for geography, science, art and even character study.
The Blizzard's Robe Homeschool Activities
#1 – Take a look at a few of these YouTube videos of the Northern Lights. You will wonder at them.
#2 – Try this really neat northern lights art project from Little Wonders Days. You will also need this post for more detailed information on the how-to.
#3 – If you don't like shaving cream mess, here is a painting craft by The Educator's Spin On It. Also her videos look good too!
#4 – Some questions to ask to jump start a conversation on character:
Why were Teune's people happy to see Blizzard helpless?
Why do you think Teune decided to help?
Do you think it was the right thing to do? Why?
More Books by Robert Sabuda:
Pin
These are a few of the books mentioned on the dust jacket as other creative and amazing illustrated works by Robert Sabuda. Unlike many other children's book illustrators, Robert Sabuda uses different techniques for his art. All very interesting, all very good.
Picture Books Lists For Homeschooling For All Ages
 Looking for more picture book resources for your homeschool? Download our printable library and book list below!